REAL MADRID
Toys out the pram: subbed Isco flings away jacket and shinpads
He wasn't happy at being hauled off by Zinedine Zidane in Real's win over Las Palmas on Sunday. His touchline tantrum said it all.
Real Madrid midfielder Isco did not take well to being the first man hooked by boss Zinedine Zidane in the win at Las Palmas on Sunday night.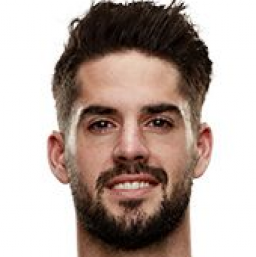 Taking his place on the bench after making way for Mateo Kovacic at the Estadio Gran Canaria, the former Málaga player made his annoyance plain.
TV images captured Isco throwing away the jacket handed to him by a Real kitman as he sat down, with a water bottle and his shinpads coming in for the same treatment.
It's not the first dugout episode starring the 23-year-old: earlier this season, cameras caught him rubbing his eyes in mock disbelief at Toni Kroos' presence among the substitutes at Villarreal in December.
And later that month, he got himself into hot water when a Madrid assistant saw him laughing after Rayo Vallecano's second goal in Los Blancos' 10-2 victory.