Bale spends 25 seconds fixing his hair against Las Palmas
The Welshman jogged back towards his own half with both hands busy at work sorting out the bun on top of his head while Las Palmas were on the attack.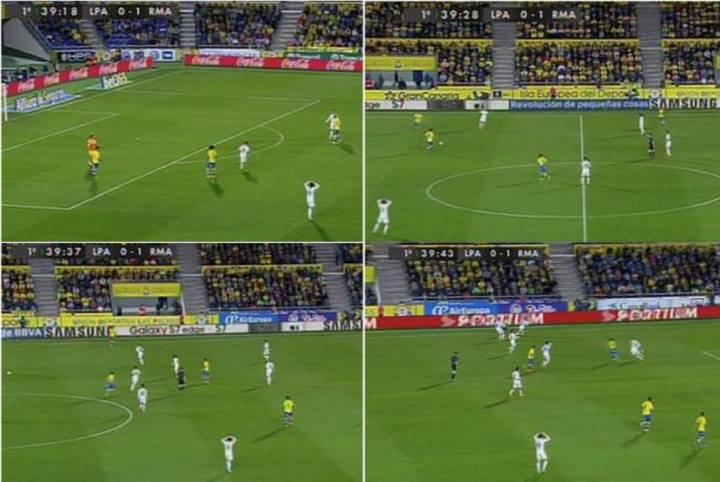 A lot has been said about how poorly Real Madrid conducted themselves in Gran Canaria in spite of their 1-2 win against Las Palmas. Zidane made his thoughts clear after the match: "Like this, we're going nowhere; I'm bothered and worried".
There's one image of Sunday's game that sums up why Zizou is so concerned. In the 39th minute of the first half Gareth Bale shocked his own dugout when he tuned out from the game and instead concentrated on fixing what looked to be a problem with the elastic band holding his well-groomed bun aloft his head.
The Welshman spent 25 seconds fixing his hair and ambling slowly down the pitch, jogging 60 metres as the rest of his team-mates were transitioning into defence. Las Palmas were on the attack but he was too busy with his flowing locks to care.