REAL MADRID 4-0 SEVILLA
Zidane: "Playing like that we can achieve great things"
Real Madrid's coach was optimistic after tonight's win: "This week we have worked better than we have ever done. The objective is to overtake Atlético".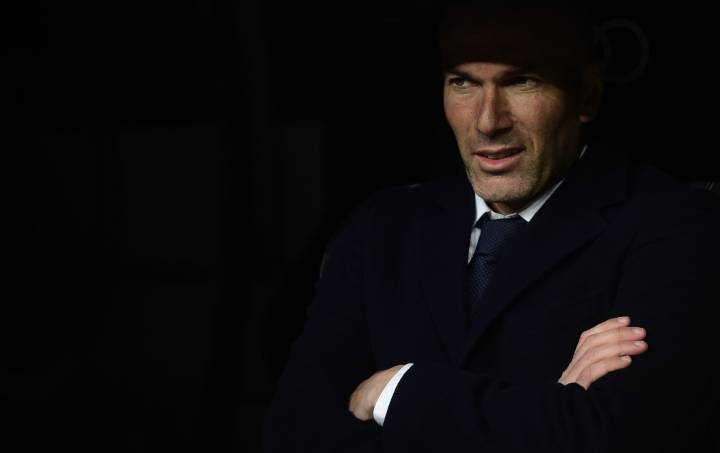 Reaction: "I'm very pleased with the game we put in - from start to finish. Before tonight's match I said that the work we put in this week was the best we've ever done and this is thr fruit of all of that work. I'm happy. This is one of the best performances we've had since I arrived in the job. We've put in some good games at the Bernabéu and this is one more. I don't know if it was the best but I'm happy with how it went".
Starting XI: "Every game is different. I'll be counting on every member of the squad until the end of the season. But it's difficult to leave players out. It's my responsability. I'm going to try to always field the best team. All of my players are important. We'll see who plays in the next game but all of them will get a chance".
How far can Madrid go? "This was a difficult game but after our performance, I can only feel satisfied. Playing like we did tonight we can achieve great things - playing all of the games that we have left. And the players know that. Every game is different and we have to play with more intensity - if we can do that, then I won't be worried".
Benzema: "He played well, like the whole team - but Karim in particular; he helped us alot with his goal. We spoke beforehand about getting an early goal which could tone the match down a little… He also withstood the physical demands of the game. It's only one game and we have to continue but it promises a lot".
Keylor, the saviour: "Keylor is an important member of the team and we need him. I'm happy with his contribution. It's the second time that we've been able to play with the three in attack and that's important - we need everyone fit and able to play. It means it's harder for me to choose the team but it's better that way. Those who come on during the game have to play well too even if it's for 10 or 15 minutes. Now we have to rest a little then start thinking about the next game".
'El Clásico': "It's a significant game because it's a special match. We have to continue improving. It's better to go into it on the back of a win. We've shown a lot with tonight's performance. We know that we're ready. It'll be a great game between two great sides".
Hopes in LaLiga: "The objective is to overtake Atlético and move into second place. That's the challenge we face. We need to continue picking up points and prepare for what's coming up. That's the best way to confront the game to come".