Leicester
A dream come true for Ranieri - Leicester to face Barça
The Foxes will play Barcelona, Celtic and Paris St Germain in this year's International Champions Cup (ICC), to take place in July and August.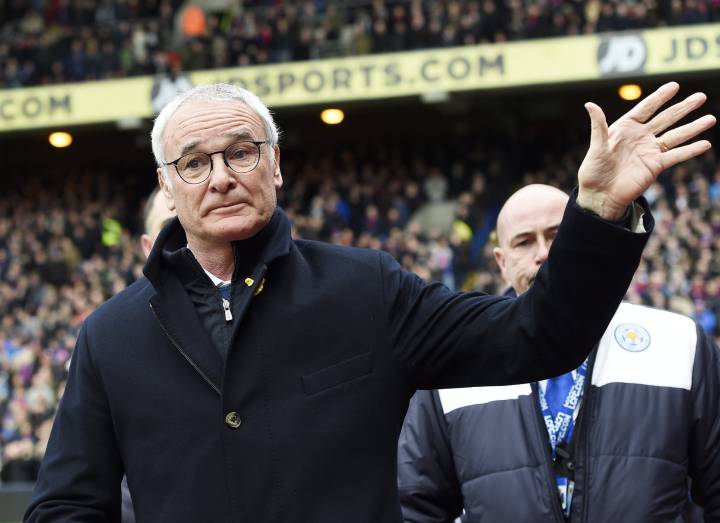 Leicester City will play Barcelona, Celtic and Paris St Germain in this year's International Champions Cup (ICC), the Premier League leaders said on Tuesday.
The pre-season tournament is organised by Relevant Sports, with chairman Charlie Stillitano meeting representatives from top European clubs this month to discuss changing the Champions League to ensure the elite are always involved and the likes of Leicester are not.
Leicester, one of five Premier League teams involved in the 2016 event, begin their campaign against Celtic on July 23 in Glasgow. They travel to Los Angeles to face Paris St Germain on July 30 before taking on Barcelona in Stockholm on Aug. 3.
'This is the best roster of teams in ICC history and having them start their 2016-2017 campaign playing against each other will be a treat for both fans and the players,' Stillitano said in a statement on Leicester's website (www.lcfc.com).
The Foxes will compete alongside Chelsea and Liverpool in the main draw, while Manchester City and Tottenham Hotspur, the other two Premier League clubs involved, will play standalone showcase matches.
Stillitano came under fire for his comments on Sirius XM satellite radio after meeting representatives of Arsenal, Manchester United, Chelsea, Liverpool and Manchester City in London to discuss a closed structure for the Champions League.
'When they came up with the Champions League, the idea wasn't to have PSV (Eindhoven) and Ghent playing in the knockout stage,' he said. 'What would Manchester United argue? Did we create soccer or did Leicester? Who has had more of an integral role (in European football), Manchester United or Leicester? 'There are wonderful, wonderful elements to relegation and promotion and there are good arguments for a closed system.'
Leicester were founded in 1884 and elected to the Football league in 1894. They are on course to lift their first-ever top-flight title and have a five-point lead at the top of the table, with seven games left. Manchester United, England's richest club who have won a record 20 league titles, played in the 2014 and 2015 Champions Cups but will not take part this year.