Bad news for Atleti: Saúl with a sprain; Lucas, a fractured spine
Both players were forced to abandon the Under-21 camp. Saúl has sprained an ankle ligament. Lucas joins other defenders on the casualty list: Godín, Giménez and Savic.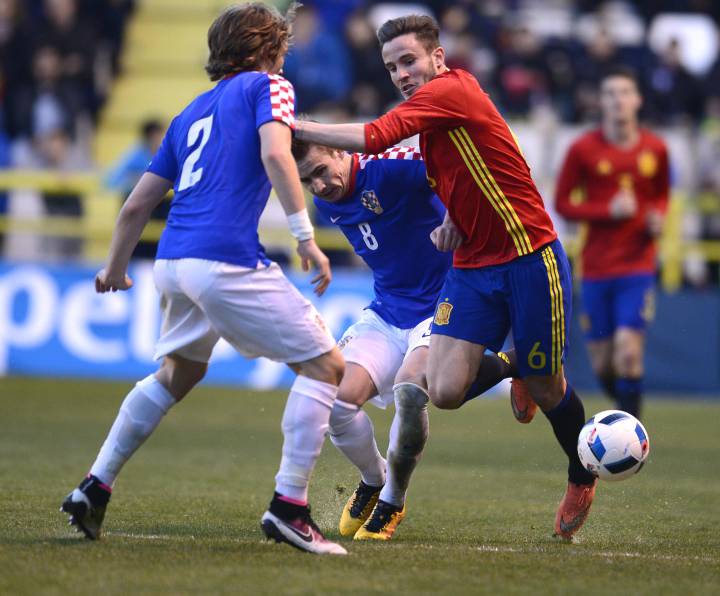 Bad news for Atlético de Madrid. Saúl Níguez has been forced to quite Spain's Under-21 camp after suffering a sprained ankle. The RFEF's medical team reported on Saturday that the player has sustained "a sprain to his left ankle, produced in Thursday's game against Croatia". Saúl completed the full 90 minutes of the Elite Round qualifier which they lost 3-0.
The RFEF went on to explain that Saúl has been treated with anti-nflammatories and won't travel to Murica on Sunday for Monday's friendly meeting with Norway. He is expected to travel straight back to Madrid to begin his recovery process.
Just a few hours later there was more gloomy news. Lucas Hernández is reported to have suffered a "vertebral fracture" the French Football Federation (FFF) confirmed, and he is due to quit the Under-21 camp and will play no part in France's 2017 qualifier against Macedonia. The defender has complained of persistent back pains and underwent a scan which revealed the fracture.
In 10 days' time Atlético de Madrid meet Barcelona in the Champions League quarter finals and the loss of Saúl Ñíguez would be a serious etback for the rojiblancos, but the situation in defence is even more cause for concern: Godín, Giménez and Savic are still recovering from their respective fitness problems and now it appears Simeone will be without a fourth centre-back: Lucas Hernández.