Iker Casillas: "Am I thinking more and more about retirement? It's getting close…"
In a conversation with his Twitter followers the Spanish goalkeeper spoke frankly about his illustrious career coming to an end.
After breaking yet another record last night – becoming the most capped European player of all time -- Iker Casillas took to Twitter to answer questions from his followers.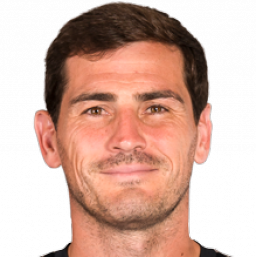 The ex-Real Madrid shot-stopper's fans congratulated their hero on his achievement and asked him fairly innocuous questions about what he gets up to on his free time. However, the man from Mostoles was also pressed to talk about a more delicate matter when one of his followers quizzed him about calling it quits: "Do you see yourself retiring soon?".
The Porto keeper did not shy away from the question though: "I'm thinking about it more and more! It's getting close…". Casillas is 34 years old now and logic dictates that he is now in the autumn of his career. However, it is strange for him to admit that he is close approaching retirement when he continues to show up for duty with the Spanish national team (he's never been one to turn the chance to represent his country), as well as playing so regularly for his club side.