REAL MADRID
Lewandowski agrees two-year extension with Bayern - Bild
The German daily reports that the striker has decided to stay on under incoming coach Carlo Ancelotti which effectively rule out any move to Real Madrid.Germany vs Norway live online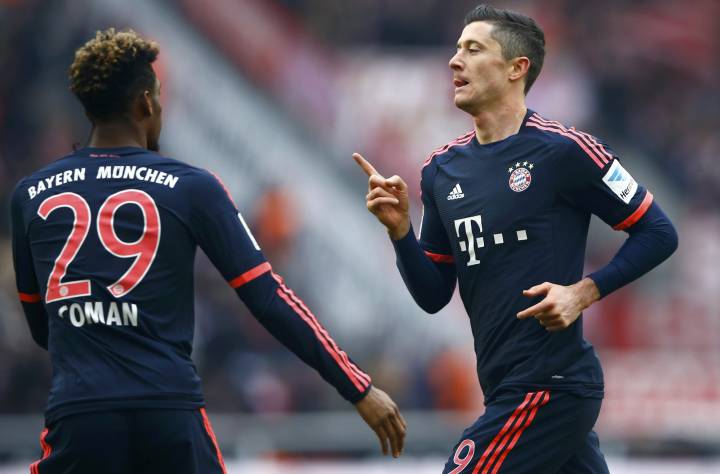 Real Madrid are even further away from their dream of signing Robert Lewandowski this summer. A few weeks ago, Diario AS reported that the operation has cooled and that was affirmed today when German daily Bild claimed that Lewandowski has practically sealed a contract extension with Bayern Munich.
The new arrangement will see the striker add an extra two years onto his existing contract, which is due to expire in 2019, keeping him at the club until 2021. Bild added that the arrival of Carlo Ancelotti, who will take over from Pep Guardiola ahead of next season, was a crucial factor in coaxing Lewandowski to stay.
Lewandowski didn't have the best of relationships with Guardiola and Real Madrid and his agent tried to persuade Bayern to come to some kind of deal; but with Guardiola set to take over at Manchester City and Ancelotti stepping into the coach's role at Bayern, it was enough to make the player have a change of heart.