2B | RECREATIVO
Recreativo players and staff begin lock-in protest
Staff at the club along with players have gone nine months without being paid and are resorting to drastic options to pressurize owner Pablo Comas.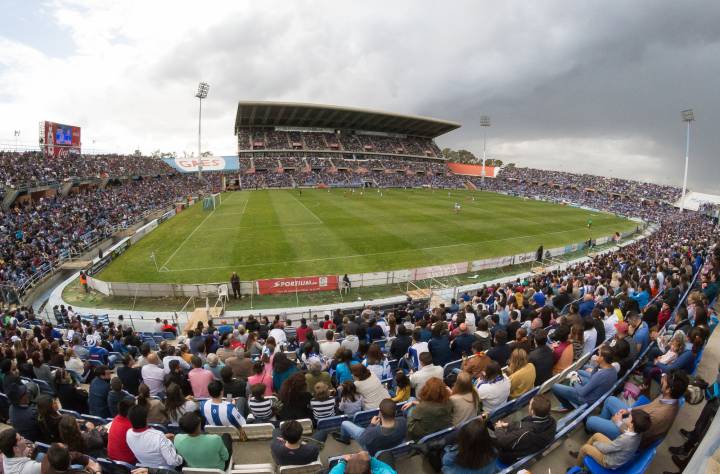 Backroom staff and the players are maintaining their struggle to save Recreativo from liquidation. Ahead of next weekend's home game against Marbella at the Nuevo Colombino match tickets will once again be available for 1 euro and as a stance against the lack of a response to the staff's demands for a solution all club employees (including first team players) will hold a lock in protest starting today at the club's ticket office until all match tickets are sold
The club's ticket office will remain open around the clock to facilitate any supporter wising to buy tickets and by doing so assist the immediate future of Recre with income generated from gate receipts being used directly to maintain the club afloat. Once again the objective of the club (which is essentially being run by the employees these days) is to have a full-house as Recre face Marbella at the weekend as was the case a fortnight ago for the Granada B game.
Club owner Pablo Comas has essentially washed his hands of the club and faced with financial uncertainty (with a wage backlog of nine months) the backroom staff at the club have taken over the day to day running of Spain's oldest club. Gate receipts are being used to pay for match officials, first team travel and basic installations at the Nuevo Colombino stadium such as running water and electricity.
A consortium of local Huelva based businessmen have made an offer for the football club with an agreement to undertake the 22 million debt and guarantee the solvency and future of the club. Majority share holder Comas has rejected their bid of 6 million euro for his 75% share package at Recre.