CHAMPIONS LEAGUE
Massive queues in Wolfsburg as fans snap up last UCL tickets
Long queues were seen outside the Volkswagen Arena as the club put the last 500 match tickets on sale priced between 40-80 euro.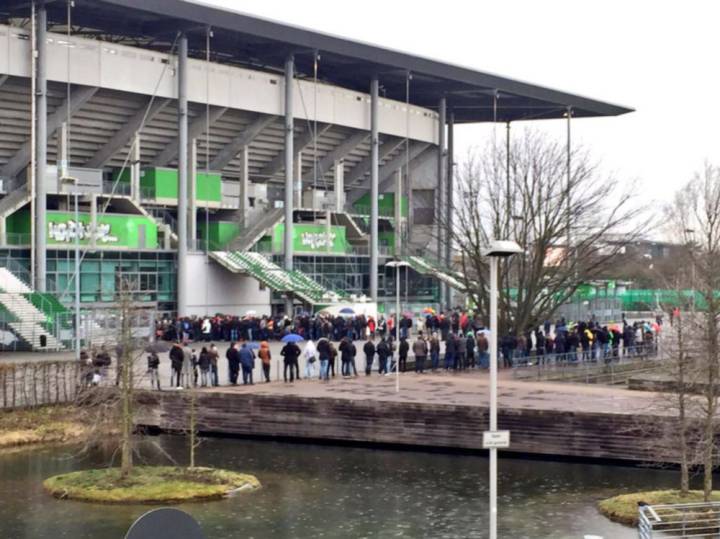 Real Madrid travel to Wolfsburg for next Wednesday's Champions League quarter final tie and one of the most important matches in the German club's history. The pre-game hype and build up can already be felt in the German city with massive queues outside the Volkswagen Arena this morning as fans waited to secure the final available 500 match tickets. Despite not having a reputation for the rowdiest fans in the Bundesliga there will be an electric atmosphere at the stadium come Wednesday next as Zidane's team take to the pitch.
Apart from the attractive possibility of securing a historic Champions League semi-final place, the German club have remained faithful with the local model of respecting fans in terms of not over-pricing as tickets were priced between 40 euro (for the Wolfi Curve) to 80 for the central stand.
For the return leg at the Bernabéu on April 12 there are currently more than 3.000 match tickets still available. The cheapest ticket being available at 70 euro (fourth tier) thorough to 240 for the central stand, three times the cost of the corresponding ticket in Germany.