EL CLÁSICO
Barça step up security to terror alert Level 4 for 'El Clásico'
The club says high level safety measures will be applied for Saturday's game and the following week's against Atlético.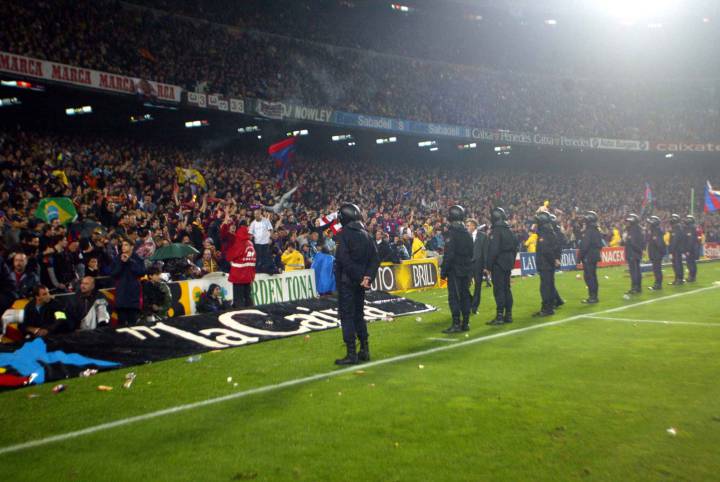 FC Barcelona have tightened security in and around Camp Nou for Saturday's meeting with Real Madrid and the home leg of the Champions League quarter final against Atlético de Madrid three days later on 5 April. The club says security measures will be in accordance with terror alert level 4, the orange level, and the procedure will be the same as the ones used in the team's recent Champions League games.
Barça announced a list of strict guidelines for those going to the match; there will be exhaustive body searches for those entering the ground and access to the ground will be denied to those carrying large bags, rucksacks or suitcases. There will also be a number of police control checkpoints to monitor vehicles close to, and inside the premises. Cars which have been authorized to enter the car park will require accreditation. The club also reminded fans to expect delays due to Barcelona metro workers strike on the day of the game which will affect services to and from the stadium.