Benzema out of the blocks: 9 games opening the scoring
The Frenchman is the biggest deadlock breaker this season in LaLiga. Madrid have never lost when Benzema has scored first.
If Benzema scores the first goal in El Clásico, Real Madrid fans may well start rubbing their hands together in glee, not just over the goal but also because Madrid have never lost when the Frenchman has opened the scoring. This season, the Madrid striker's opening goals have brought seven wins, and two draws (in the Calderón and Mestalla), and the Frenchman has broken the deadlock in nine of his 20 starts in LaLiga (in Eibar he came off the bench the bench to play for five minutes).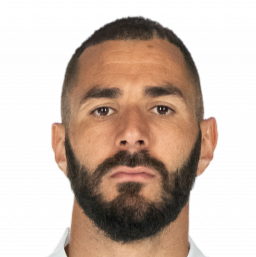 Benzema's compatriot Antoine Griezmann has also scored the first goal on nine occasions, although the Atlético striker has started in 30 games this term. The two Frenchman are followed by Borja Bastón (Eibar), with seven, and Luis Suárez and Cristiano Ronaldo with six. In terms of the BBC and MSN trios, Bale has opened the scoring on three occasions and Neymar on two.
Benzema's goal contributions have also yielded highest number of points for Real Madrid this season. The only goal of the game he scored against Granada on matchday 4 was worth two points, while his second against Athletic in San Mamés meant another two, and on week 21 the Frenchman rescued a point for Los Blancos at Villamarín against Betis.