REAL MADRID
Manolo Velázquez given an emotional send-off
Manuel Velázquez left us forever on 15 January. Yesterday, Gento, Pirri, Amancio and Pachín were among those who attended his remembrance service.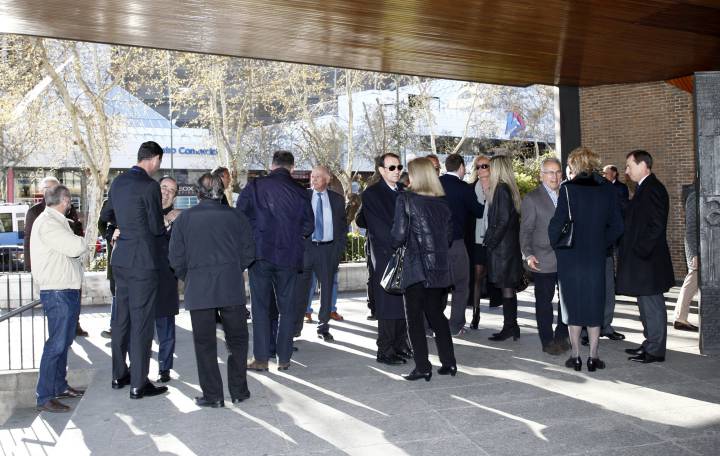 Manuel Velázquez left us forever on 15 January. He was one of Real Madrid's most emblematic players of the Ye-Yé era, and a member of the triumphant side which collected the club's sixth European Cup after beating Partizan in Brussels on 11 May 1966.
He left a mark on Real Madrid which is very much present to this day and that was evident when a remembrance service was held at Sacred Heart Church, close to the Bernabéu stadium which the Madrid-born midfielder lit so many times between 1965 and 1977.
During those 12 years, we enjoyed his grace and dignitu both on an off the pitch. Family and friends remembered him and anecdotes were shared in the moments leading up to his funeral - former team mates such as Pirri, Amancio, Gento and Pachín who were with him that night, with the Atomium in the background when Madrid were crowned champions of Europe.
Also present were María Ostiz (Ignacio Zoco's widow), Miera, Ico Aguilar, Sánchez Barrios, Peinado, Hierro, Butragueño, Gallego and Martín Vázquez, to console Manolo Velázquez's children, who were very grateful for the show of affection. Madrid president Florentino Pérez arrived accompanied by Manuel Redondo.
Others who had turned up to bid their farewells were ex-Castilla presdient Moreno Cariñena and Agustín Herrerín, the pitch coordinator who is so fondly loved by Zidane's players. Velázquez has left us, but his football legend will remain forever.