EL CLÁSICO
Cristiano's sister takes aim at Piqué after Real's Clásico win
After watching her brother grab Real's winner at the Camp Nou, Katia Aveiro took to social media to launch a dig at the Barça man.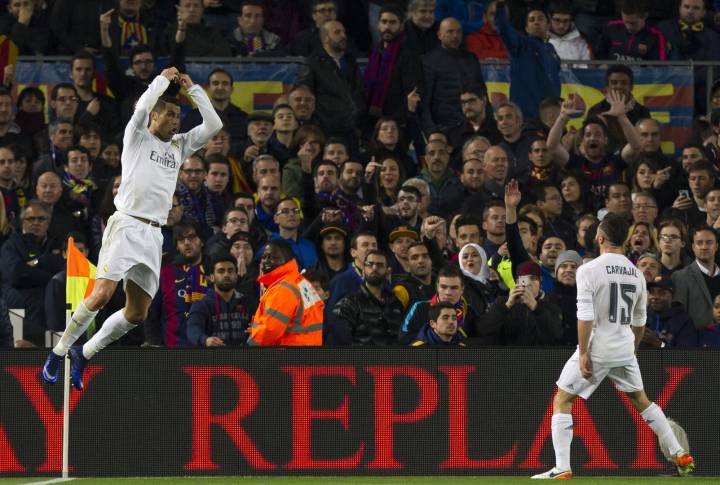 Cristiano Ronaldo's sister couldn't resist firing a barb at Barcelona defender Gerard Piqué after seeing her brother net a late winner for Real Madrid in Saturday's El Clásico.
Piqué opened the scoring for Barça early in the second half at the Camp Nou, but strikes from Karim Benzema and Cristiano sealed a come-from-behind victory for Los Blancos.
And taking to social media in the wake of the clash, Katia Aveiro tweeted: "I wonder if Gerard Piqué will be doing a Periscope today? It all started with you, no?"
The jibe is a reference to Piqué's much publicised recent use of the live broadcasting app, and also recalls controversial remarks made by the player at the end of last season.
During Barça's treble celebrations, Piqué credited singer Kevin Roldán with a role in Real's collapse in the second half of the campaign, commenting: "It all started with you!"
Roldán was invited to Cristiano's 30th birthday party in February 2015, posting photographs of the supposedly private affair on Twitter.
The images of the bash, held just hours after Real's 4-0 derby defeat to Atlético Madrid, caused deep indignation among the capital club's supporters.
Since being published, Aveiro's message has been retweeted over 3,000 times.