FOOTBALL CORRUPTION
Panama Papers: Messi, FIFA and Platini named
Football players and administrators, politicians and dozens of billionaires were among those named and shamed in what looks to be the biggest ever leak of inside information in history.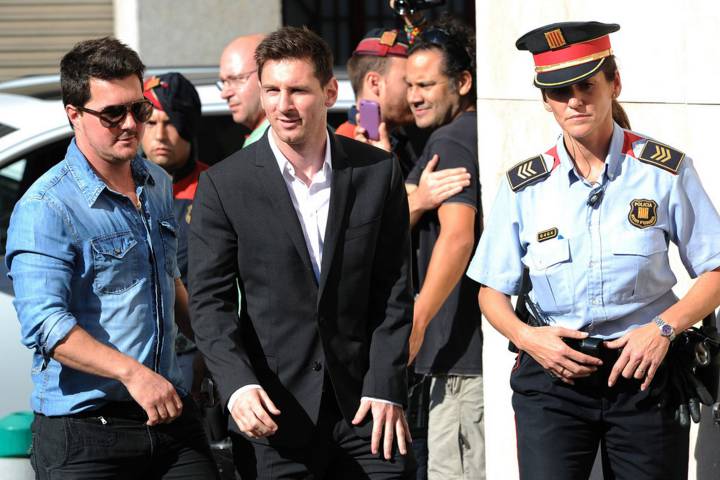 Covering 40 years of emails, financial records and passport details, an investigation by more than 100 media groups shows how some of the world's most powerful people have secreted away their money in offshore jurisdictions
The Panama Papers have which have been disclosed through Panamanian based law firm Mossack Fonseca have cast a shadow on the financial dealings of some of the richest people on the planet.
The footballing world has also come under the spotlight with accounts relating to the likes of footballs global governing body FIFA, Barça's Lionel Messi, Michel Platini having been exposed.
Barcelona's Lionel Messi, and his father own a shell company, Mega Star Enterprises, previously unknown to Spanish investigators probing the Barcelona forward's tax affairs. Both Messi and his father Jorge Horácio Messi are currently on trial in Spain for tax evasion. That particular case focuses on image rights issues in companies with no business activity in Uruguay and Belize.The cases is ongoing.
Suspended UEFA chief Michel Platini, who is serving a six-year ban from football for over a $2 million payment from FIFA president Sepp Blatter, turned to Mossack Fonseca to help him administer an offshore company created in Panama in 2007.
FIFA's ethics committee member Juan Pedro Damiani had business ties with three men indicted in the corruption scandal engulfing football's governing body -- former FIFA vice president Eugenio Figueredo as well as Hugo Jinkis and his son, who are accused of paying bribes for broadcast rights in Latin America.
Other high profile figures involved in the leaks include Russian President Vladimir Putin along with Iceland's Prime Minister Sigmundur David Gunnlaugsson and his wife.