WOLFSBURGO 2-0 REAL MADRID
Madrid haven't turned around a European tie since 2002
In the past eight occasions that Madrid trailed from a first leg defect they have been eliminated. 2002 was last Euro turnaround.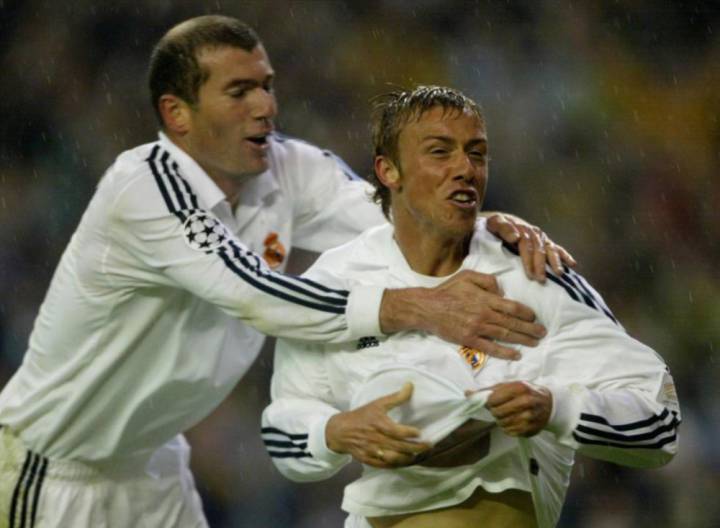 Historical turnarounds from first leg defeats have been synonymous with Real Madrid in European football. Derby County, Celtic, Anderlecht, Inter, Borussia Mönchengladbach, Red Star Belgrade... games from the 70's, 80's and 90's that produced the famous quote from Juanito: '90 minuti en el Bernabéu son molto longo'. (90 minutes at the Bernabeu can be very long).
The surprise setback against Wolfsburg dictates a night of high tension at the Bernabeu next Tuesday is guaranteed and in recent years the Spanish side have come unstuck.
April 10th, 2002 was the last European tie that Madrid were capable of turning around. They lost the previous week 2-1 in Munich with an early goal from Geremi putting Madrid ahead before Effenberg and Pizarro turned the tie around for the Bundesliga side. Goals from Helguera and Guti sent Madrid through to the next round on their journey to win the ninth European Cup in Glasgow.
Since then, Madrid have trailed in first legs on eight occasions in the Champions League. They have fallen to Arsenal in 2005-06 (0-1 in Madrid; 0-0 in the away leg); AS Roma in 2007-08 (home leg Roma 2 - Madrid 1; away: Madrid 1 - Roma 2); Rafa Benitez's Liverpool in 2008-09 (first leg: Madrid 0 - Liverpool 1; return leg: Liverpool 4 - Madrid 0) and Olympique Lyon in the 2009-10 season (Lyon 1 - Madrid 0; return leg: Madrid 0 - Lyon 0).
Semifinals have also seen Madrid fall when behind in the first game. Bayern were the rivals in 2011-12 (first leg Bayern 2 - Madrid 1; return Madrid 2 - Bayern 1, Bayern won on penalties); Barcelona were the opponents in 2010-11 (home Madrid 0 - Barça 2; return: Barça 1 - Madrid 1) and Borussia Dortmund the following season (first leg: Dortmund 4 - Madrid 1; return: Madrid 2 - Dortmund 0).

Last year Madrid found themselves trailing in the first leg of the semi-final after losing 1-2 to Juventus in Turin. A goal from Alvaro Morata to make the game 1-1 at the Bernabeu saw Ancelotti's side eliminated form the competition.