REAL MADRID
"Lately, I've seen more of Cristiano's 6-pack than my wife's breasts" sighs Kahn
The ex-Bayern keeper criticized Real Madrid to German broadcaster ZDF: "They almost seemed offended for having to to play here against Wolfsburg".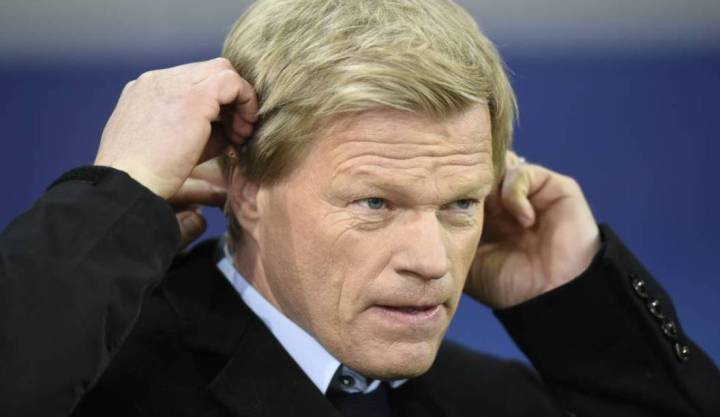 Former Bayern Munich and Germany goalkeeper Oliver Kahn has never been shy of having a pop at Real Madrid. Today, Kahn took a swipe at Cristiano Ronaldo and also critcized Real Madrid's apathy at the Volkswagon-Arena last week. But what made his blood boil was the dressing room photograph which the players published after their 1-2 victory over Barça last week: "Lately, I've been seeing more of Cristiano Ronaldo's six-pack that my own wife's breasts", he moaned to German public broadcaster ZDF.
He then took a pot shot at the way Zidane's team played their Champions League quarter final against Wolfsburg, criticizing the offhand manner in which the team approached the first leg. "Madrid's looked almost offended to have to play here in Wolfsburg. Neither Cristiano nor Bale feel comfortable about dropping back to help out the defence and that leaves a lot of space for the opposing team's full-backs...".