REAL MADRID-WOLFSBURG
"Expect fireworks; we'll be at 100 million%" warns Schurrle
"We'll be running at 100 million per cent. Since we beat Madrid, the whole city talks of nothing else".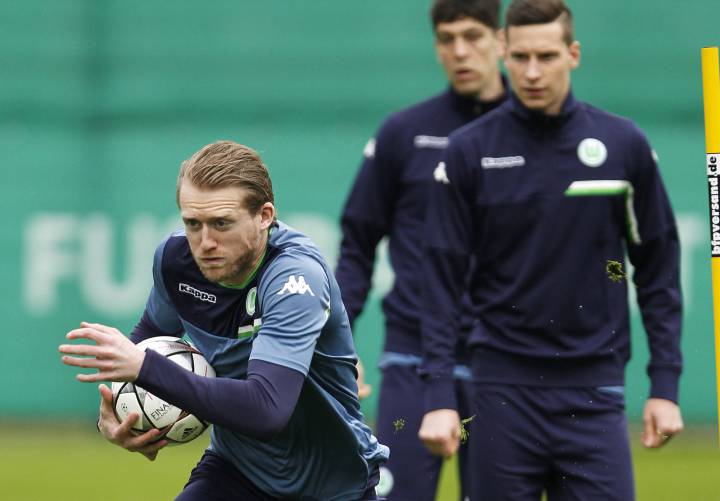 For the past few days Wolfsburg have been living through a certain paradox - one which perhaps they are unable to, or don't want to resolve: on the one hand they're revelling in the surprising 2-0 win over Real Madrid from last week's quarter final first leg, but at the same time, frustrated at how differently things have been going for them in the domestic league.
This week, their destiny, for the immediate future at least, will be decided in the Spanish capital. Wolfsburg are well aware of what will be in play when they take to the pitch at the Santiago Bernabeu for Tuesday's decider. "We'll be firing at 100 million per cent on Tuesday; we'll be running like our lives are at stake", says striker André Schürrle. "There's going to be fireworks, that's the mood within the dressing room".
Coach Dieter Hecking added, "Since we beat them last week, the whole city's been talking about nothing else. Madrid will be out for revenge - it won't be easy". Wolfsburg were heald to a 1-1 draw against Mainz this weekend - a result which complicates their chances of returning to European competition next season. They sit eighth in the table, six points off the Europa League places and 10 from the Champions League positions with five games to go.
"We gave a very poor image against Mainz, we're aware of that", Schürrle admitted, "But the joy at what it means to play against Real Madrid in a few days' time with the things the way they are is growing by the minute".