REAL MADRID - WOLFSBURG
Zidane: 100 days as Real Madrid coach
Since the French coach's appointment in early January, his team have played nine games at home, winning eight with a strike-rate of 4.1 goal per match.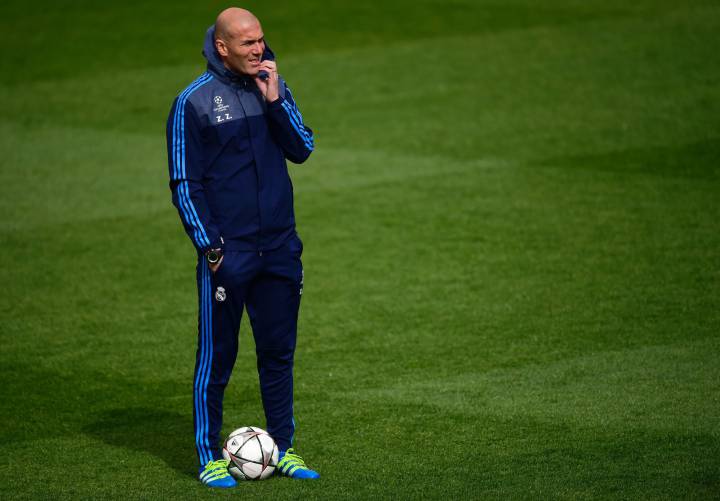 Zinedine Zidane completes 100 days in charge as Real Madrid first team coach and tonight faces the biggest challenge in his brief time on the Bermnabeu bench as his team try and overcome a 2-0 deficit against Wolfsburg in tonight's game.
It will be far from easy for his side and one has to go back to 2002 to discover the last time the team from the Bernabeu managed to overcome a first leg defect, On that occasion Madrid lost 2-1 in Germany to Bayern but goals from Ivan Helguera and Guti saw the Spanish side through to the next stage of the competition with a 2-0 win at the Bernabeu.
Zidane's statistics as coach would suggest that there is reason to believe in a turnaround in the tie. Since the Frenchman took the reigns at the club, Madrid have scored an average of 4.1 goals at their home ground winning eight of nine matches. Maintaining that scoring rhythm tonight would see the team from the Spanish capital through to Friday's semi-final draw,
Zidane has overseen nine games at the Bernabéu and results in seven of the nine matches would see Madrid through. Only results mirroring the defeat in the Madrid derby (0-1) and the 4-2 win over Athletic would see the Bundesliga side through. A 2-0 win for Madrid would force the tie into extra time. Zidane as a player was never eliminated from a European tie against a German side with Madrid coming through on the three occasions they faced a Bundelsiga side.