ATLETICO-BARCELONA
"I don't think Barça will be intimidated by the atmosphere"
"We'll search to bring out the best things we have done in previous meetings with Barcelona. There'll be the odd change to put them off the scent".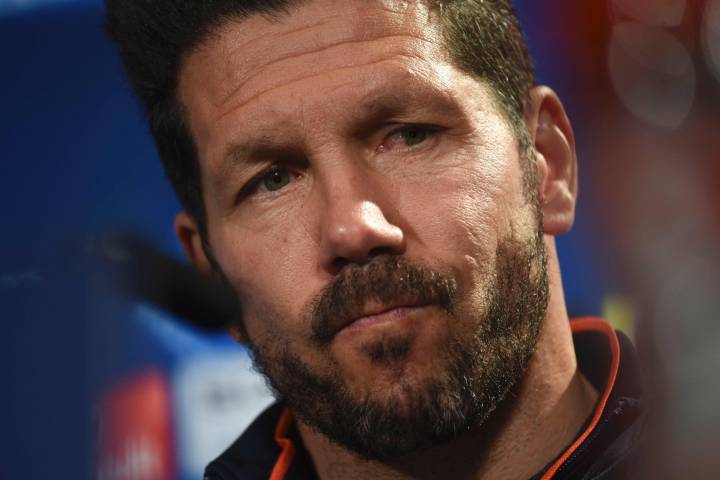 Diego Simeone faced the international media in the Vicente Calderón press room to preview tomorrow's Champions League quarter final return leg against Barcelona.
Koke: "He's an important player for us, he reads the movements of his team mates well and in this late stage of the campaign, he's got it spot on between those who do the running and the passer of the ball which is him. He's much better now and that means we've got an important player in the centre of the park".
Tactical changes: "We're trying to pinpoint, or even improve, the best aspects of what we have been doing from game to game. We will be looking for some kind of variation to see if that serves us, and more importantly, to win the game".
Confident mood: "No, the game will only be won by scoring one goal more than our rivals. The enthusiasm and the mood within the squad is fantastic but that's not going to come as a suprise to Barcelona. We have to focus on what we need to do; I'm sure the fans will respond as they always do and we will be trying to the rest out on the pitch so that we make the semi-finals".
The fans: "The atmosphere which awaits us in the stadium won't be any different, we're used to it. We have to comply and do our part on the field".
What it means to 'be Atlético': "Being an Atlético means knowing how to persever, fight against all the odds - all the difficulties you face and never give anything up for lost. It's about knowing that there are better teams out there but we are competitive enough to be able to battle against them".
Is this the best moment to meet Barça? "It's the best moment because now it's our turn to meet them".