REAL MADRID 3 - 0 WOLFSBURG (3-2 agg.)
Cristiano, one goal away from his Champions League record
His tally in this year's edition stands at 16 goals - one off his own record of 17, set in the year Madrid won La Decima, 2013-14.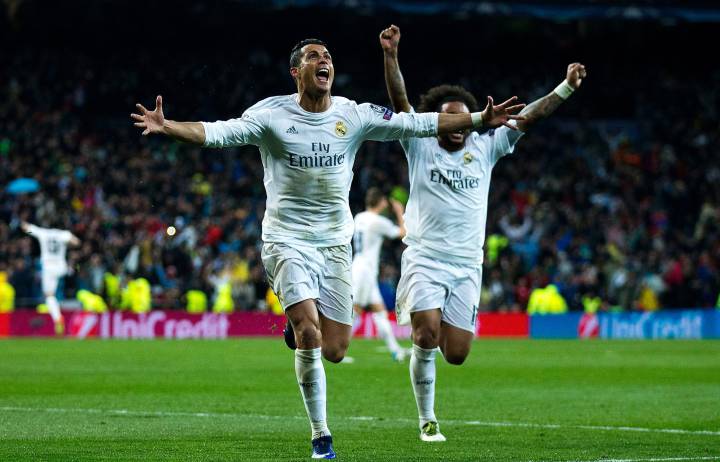 Cristiano Ronaldo's heroics in this evening's Champions League quarter final return leg have put him on the cusp of equalling or breaking his own goal-scoring record in the competition. His hat trick against Wolfsburg puts him on 16 goals in this year's edition - just one goal away from the highest figure ever recorded in a single edition of Europe's top club tournament, which incidentally, he still holds.
Cristiano scored 17 goals in the 2013-14 Champions League which Real Madrid went on to win, to claim 'La Décima'.
In total, Cristiano has scored 46 goles in all competitions this season, including 30 in LaLiga - and average of a goal every 86 minutes. He hold the Champions League all-time goals record with 93 goals ahead of Barça's Leo Messi (83), former Madrid player Raúl (71) and Ruud van Nistelrooy (56)