LA LIGA | ESPANYOL
Espanyol pay homage to legendary keeper Zamora
A 100 years ago this week Ricardo Zamora first wore the Espanyol shirt. To commemorate the event the club will wear a retro shirt for the match against Celta.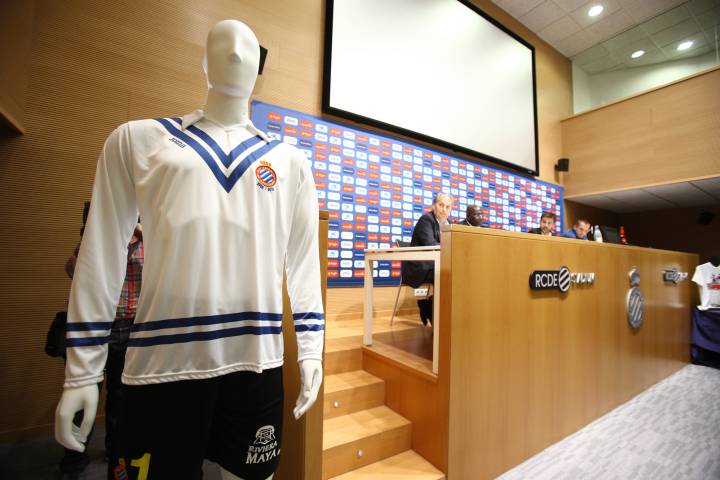 Legendary goalkeeper Ricardo Zamora (who's goalkeeping heroics later led to the best keeper of the year in LaLiga being awarded with the "Zamora" award) first played Espanyol on April 22 in 1916. The Barcelona born player later played for FC Barcelona, Real Madrid and the Spanish national team and established himself as one of the best stoppers in the history of the Spanish game. Later as a manager he won two titles with Atletico Avacion and briefly managed the Spanish national side.
He became famous for his goalkeeping prowess and his dress sense on the pitch, wearing a flat cap and white jumper whilst playing. 'El Divino' (The Divine One) as he was known became one of the best-known players of the era.
Today Espanyol plan to pay homage to Zamora and the Espanyol players will wear retro shirts inspired by Zarora's goalkeeping top from the period. The shirts manufactured by Toledo based company Joma, will only be used on this one occasion.
Espanyol play Celta at the RCDE Stadium tonight (20:00 CET kick-off) with 'Los Periquitos" looking for the three points that would secure virtual safety.