BARCELONA
Suárez: "It wasn't fair to blame the bad run on Neymar"
The Uruguayan striker also believes Barça's rivals are unlikely to slip up between now and the end of the season.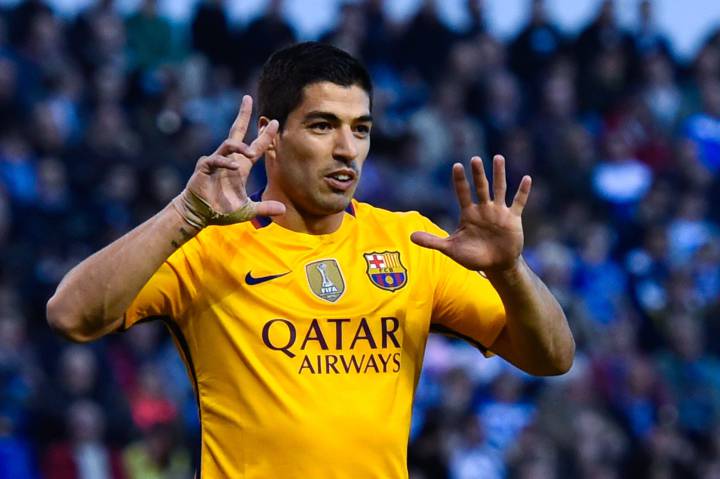 At a charity event to promote the book Relatos Solidarios del Deporte (Solidary Tales in Sport), Luis Suárez discussed Barcelona's recent run, which has seen them lose a 12-point lead at the top of LaLiga, as well as being knocked out of the Champions League by Atlético Madrid.
"I don't think the coach sees us as untouchable. It's true that we do a lot to help the team and we normally play every game, but we're not more than anyone else. When things are going badly we all take responsibility. Over the past few days one person has been blamed but that's not the way it is. We're not machines; every player goes through a bad patch and it hurts that Neymar has been blamed. When we were winning nobody said that only Ney was winning. It's about the team. He has feelings and it wasn't fair to blame him, but one thing in his favour is that he always fights and never lets his head drop," the Barça striker said.

Asked about the title race, the Uruguayan said: "It's down to us and we know it's unlikely that our rivals will slip up because they're the best sides in LaLiga, and we know that with the games remaining they probably won't drop points, but that shouldn't affect us. It's true that they will be playing more matches because of the Champions League, but tiredness in these circumstances won't affect them. Sometimes tiredness doesn't exist".
Suárez also overtook Cristiano Ronaldo as LaLiga's pichichi (top scorer) after Barcelona's rout in A Coruña (beating Deportivo 0-8). "I'm proud and overtaking Ronaldo is a privilege, but what we have to do is enjoy the moment in the best team in the world. The one person I can't overtake is Messi," he said.
.