Bale to pick up the slack against Rayo
The Welshman, who will play the Ronaldo role in Vallecas, has missed more games this season than in his previous two combined yet has also scored more.Deportivo-Real Madrid live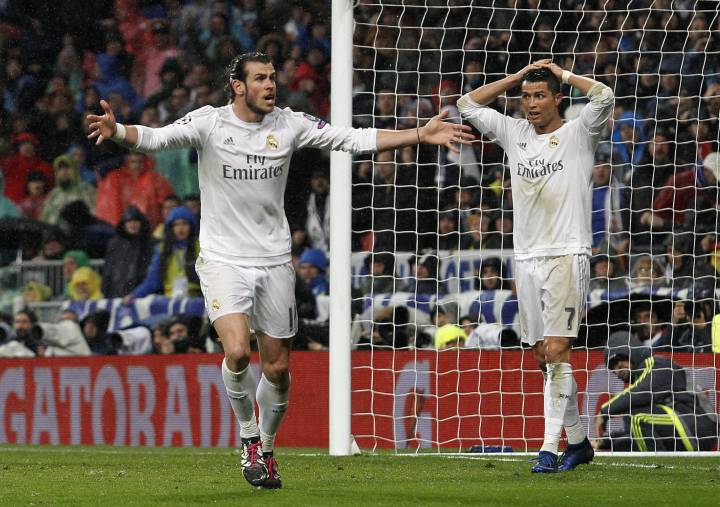 Paco Jémez would be delighted to take on Gareth Bale on the golf course. The Rayo manager plays off a handicap of one compared to the Welshman's eight, with Bale spending as much time on a simulator in his home in Wales as outdoors due the weather. In Madrid, the Real Madrid winger has constructed three holes at his house to practice his swing. On the pitch in Vallecas on Saturday the handicaps facing Rayo are considerable: a budget a fraction the size, a less vaunted squad, the same level of pressure and a raft of injuries, although none of the sporting and social relevance of Cristiano Ronaldo's absence. The only thing working in Rayo's favour will be a raucous full house in the Vallecas Stadium.
For Madrid, the match will be unprecedented this season. Ronaldo has only been absent for the final minute of the match in Rome and stoppage time against Villarreal last Wednesday, when he walked off the pitch with a muscle strain. The Portuguese even played the full 90 in the Cádiz Copa del Rey shambles. That has given Zidane little time to gauge the effect of his star forward's absence on Saturday, a situation Ronaldo has tilted against throughout his Real career. Zidane said his player rests as well as he performs in his pre-match press conference, without offering any explanation as to why he was unable to hand him a bit of enforced time off previously.
In the meantime Bale is back, having missed 19 games already this season due to injury or the fear of one, more or less double the number of matched he was unavailable for in the previous two seasons. His longest run in 2015-16 without paying a visit to the treatment room was 11 matches, yet he has still scored more goals than before in La Liga. He will be accompanied by Karim Benzema, while Toni Kroos will return to his midfield role, something the German occasionally makes look like a trip to the dentist. Isco and James Rodríguez, who have been in the revolving door of late, will be on the right side of it in Vallecas and Jesé is also in with a shout of starting after featuring in 19 of 20 games under Zidane.
Rayo are without the injured Zé Castro, Raúl Baena and Piti, and Diego Llorente, Rayo second most-used player this season who is on loan from Real and barred from playing against his parent club. José Ángel Crespo will play through a knock and Javi Guerra with a protective mask. It isn't a promising panorama for Rayo but Jémez's side are in decent shape in general. Over the course of the second half of the season they have picked up more points than the first (20 to 15), losing just three games in the process. Jozabed is fit and has nine goals to his name this season and Rayo will play their usual cavalier style, the threat of relegation weighing as heavily on their shoulders as the title aspirations of Madrid will be on Zidane's players.