BAYERN - ATLÉTICO DE MADRID
Gattuso plumps for Atletico: "Pep has created a monster"
The Pisa coach joined Trapattoni in wading into Guardiola's high possession philosophy and hopes Atletico prevail. "What's wrong with Mourinho and Simeone's style of football?"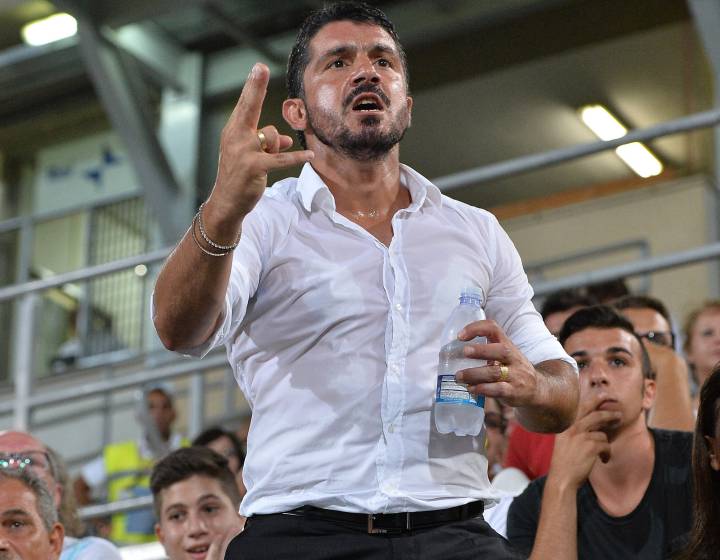 Simeone's army of admirers continues to grow. Giovanni Trapattoni opened the debate about the legitimacy of Pep Guardiola's high possession, passing philosophy versus the more direct brand of football practiced by coaches like El Cholo Simeone; Gennaro Gattuso knows what side of the fence he's on - he hopes Atlético come out on top this evening. "Barcelona and Pep Guardiola have created monsters in society and in football managers", Gattuso told La Gazzetta dello Sport.
Gattuso believes that the style of football employed by Guardiola and Barça is doing harm to the Italian game. "For copying others, we have lost the defensive part of our football culture, but generally the coaches here are doing a good job", explained Gattuso, now a coach himself with Pisa. "Not all of our proposals during the past 50 years have been rubbish. What kind of football do Mourinho and Simeone advocate?".
The 38-year-old believes that the dip in level which is being noticed in Italian football is not down to a lack of talent but more down to working practices. "At the moment, our players spend 10 hours a week training, while in Holland they are playing for 10 hours a day [NB: Holland didn't qualify for EURO 2016]. Now we have other social phenomena like smartphones and Play Station but the same advances haven't been made in football", Gattuso lamented.