CHAMPIONS LEAGUE FINAL
Real Madrid book hotel in Milan ahead of the May 28 final
Los Blancos have already secured their accomodation for their visit to the Italian city. They will be staying at the Radisson Blu which is situated six kilometres from the San Siro.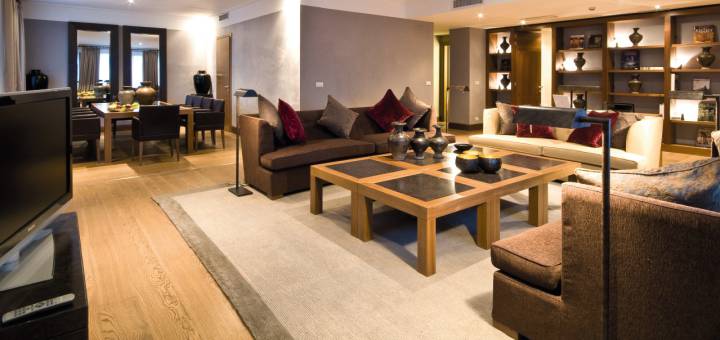 Real Madrid wasted no time sorting out their base to prepare for the Champions League final against Atlético on the 28 May.
Cristiano, Bale, et al - injuries permitting - will arrive in the northern Italian city the day before the big game and will check-in to the Radisson Blu hotel (Via Villapizzone, 24), which boasts 4 stars and is around 6 kilometres from the San Siro stadium. It has 250 rooms and suites, with an Indonesian-style design, as well as a spa and gym. The most expensive of the suites would set you back around 800 euros for the night.
So, nice and comfy preparation for Los Blancos and they'll maybe even have time to wander round and see the delights of the Gothic Duomo di Milano cathedral and the Santa Maria delle Grazie convent. But will their Last Supper be the consumption of Atleti prior to returning to celebrate at Cibeles in Madrid???