BAYERN-ATLÉTICO
Guardiola in furious bust-up with Bayern medical staff - Bild
The newspaper says the Bayern Munich boss clashed with club doctors after the Bavarian outfit's Champions League exit to Atlético.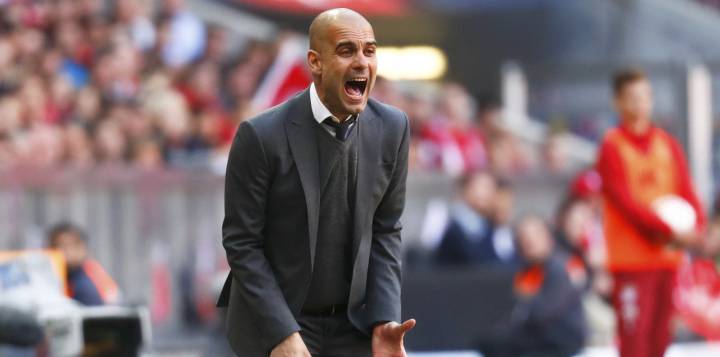 Bayern Munich coach Pep Guardiola's already tense relations with the club's medical staff have worsened over insinuations by the Spaniard that they take too long to rehabilitate injured players, Bild reported on Friday.
The claims came after Bayern crashed out of the Champions League semi-finals at the hands of Atlético Madrid on Wednesday.
According to Bild, Guardiola turned on his medical staff, asking how Atlético had managed to get Uruguayan Diego Godín back on the pitch for Wednesday's game after the key defender had missed the first leg through injury.
"At Atlético, Godín quickly came back to fitness. Why can't you lot manage that? Why do injuries last so long for us?" Guardiola is alleged to have said.
Bild said one of the medical staff retorted: "He can't say that, you don't have the right to say that! You have all the players at your disposition. All except [Arjen] Robben and [Holger] Badstuber!"
The newspaper reported that witnesses saw France international Franck Ribéry intervene 'to avoid the worse'.
Guardiola, who joins Manchester City next season, has often had run-ins with the club's medical staff. Noted doctor Hans-Wilhelm Muller-Wohlfahrt left the club in April 2015 after almost 40 years after relations with the Spanish coach cooled.