LAS PALMAS
Valeron to clarify his future with Las Palmas tomorrow
Juan Carlos Valeron, the oldest player in La Liga will make a statement after tomorrow's training session regarding his professional future.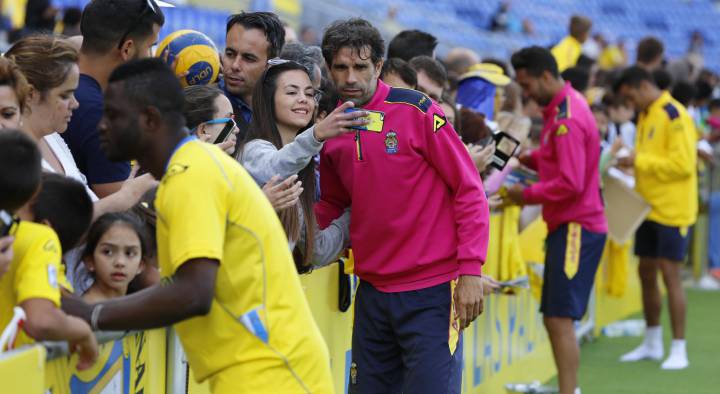 Unión Deportiva Las Palmas midfielder Juan Carlos Valerón will make an announcement over his future plans after the squad's final training session to prepare for Sunday's meeting with Athletic Club.
Las Palmas coach Quique Setién admitted today that he has spoken to Valerón about his thoughts on whether he hopes to continue next season but insists that it must be the player himself who publicly airs his intentions "when he feels the time is right".
Little over an hour and a half after the coach spoke to the media, Las Palmas issued a press note to inform reporters Valerón would be holding tomorrow's press briefing and that the player, who turns 41 next month, would be announcing where he sees himself in the new campaign.