REAL MADRID 3-2 VALENCIA
Zidane's Real Madrid on an 11 match winning streak
The club record is 15 held by Muñoz in 60-61. Carlo Ancelotti and Pellegrini managed 12, with Mourinho managing 11 back-to-back wins.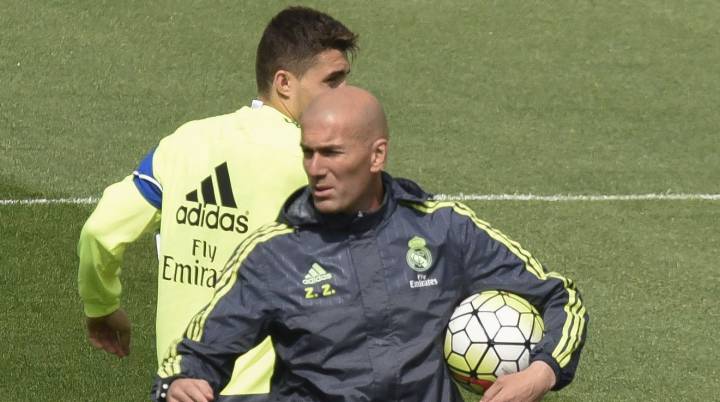 Real Madrid recorded their 11th consecutive victory, with a 3-2 win over Valencia at the Bernabéu on Sunday. A win which also keeps them in the race for LaLiga. 11 wins on he trot with 37 goals for and just 9 against. It's a fine run of form and much of the credit has to go to the work of Real Madrid coach Zinedine Zidane. The streak has only been bettered in Real Madrid club history on five occasions.
All-time record
15 consecutive wins is the club record with Miguel Muñoz during the 1960-61 season with the run coming to an end in Oviedo following a 0-0 draw at the Carlos Tartiere. Two seasons later under the guidance of Muñoz, Madrid went on an 11 game winning run in 1962-63.
A new era
Flash forward to a different era with perfect pitches and higher levels of fitness. Recent times have seen the likes of Ancelotti secure similar runs with his side winning 12 consecutive games as part of his excellent 22 game unbeaten run in all competition which fell one game shirt of making the Guinness Book of Records. Current Manchester City coach Manuel Pellegrini also oversaw a 12 game winning run for Madrid.
During his league title winning season season, Mourinho also oversaw a 11 game stretch of victories for the side from the Spanish capital. Juande Ramos also manged ten back-to-back wins during his time on then Bernabeu bench.