Barcelona prepare their LaLiga title winning celebrations
The Catalan side are odds-on to take the league title on the final day and have already got their logistics teams looking at how they are going to party if this happens.Leganés vs Barcelona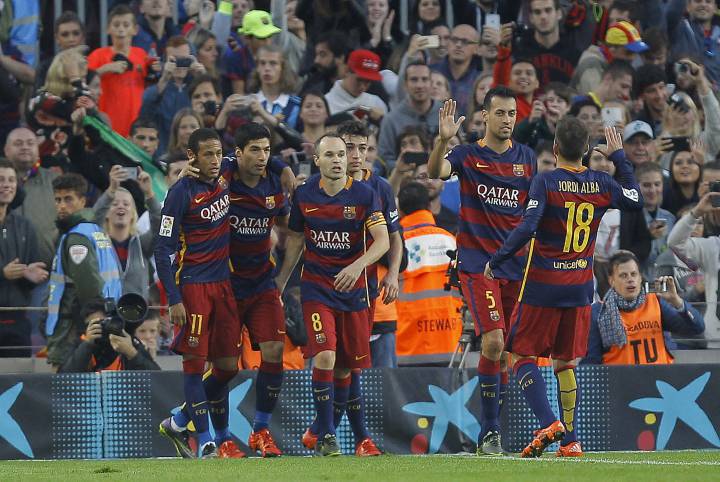 Barcelona go into the final day of the season knowing that the destination of the 2015/16 title is completely within their hands. A win against Granada will guarantee them the trophy and the celebrations will commence in Andalucía, the Catalan capital and all around the world where their fans can be found. And they won't hold back with sources within the club saying, "it will be the sixth league title in eight years and that has to be celebrated."
The club has stressed however that by making plans for a potential victory - which could also happen if they don't win but Real Madrid don't better their result - they are not making any assumptions that it's all over before a ball is kicked. "It's simply a question of logistics," the club explained adding that organising Town Hall availability, media communications, security, etc cannot take place with just a moment's notice. The other logistical element that needs to be considered is that Bruce Springsteen is playing a concert on the same evening as the game...in the Camp Nou! This would rule out a party there after winning the title (or maybe it would enhance it?)
Barça will travel south to Granada the day before the match in a private plane for the players, technical staff, directors and all their families. Granada have only freed up 150 tickets for Barça fans in the Nuevo Los Cármenes, which will be full.