Liverpool v Sevilla final referee in Basel to be Jonas Eriksson
The Swedish referee that was in charge for the Sevilla v Juventus Champions League group stage will take centre stage in the Europa League final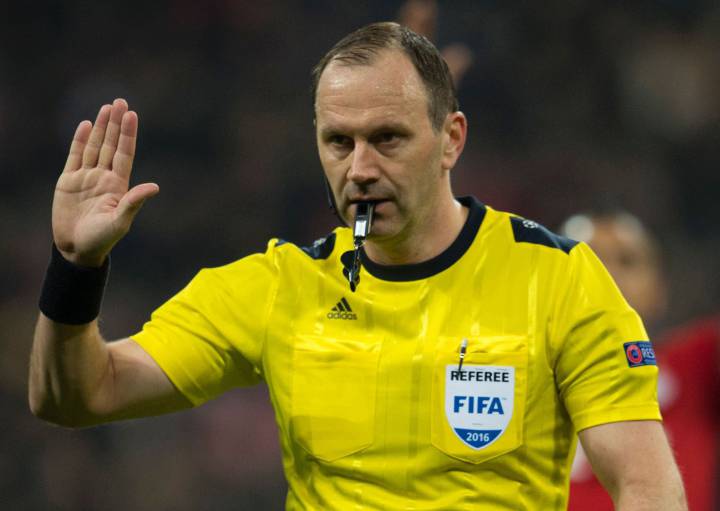 Contrary to recent reports, the Swedish official Jonas Eriksson has been appointed to the Europa League final which will be contested in Basel, Switzerland, on the 18 May. The teams involved, Liverpool and Sevilla, have both experienced his authority in previous meetings.
Previous encounters
This season the experienced ref took charge of Sevilla's visit to Turin in the group stages of the Champions League. The Spaniards lost 2-0 to Juventus. He was also whistle in hand for their 1-4 victory in Glasgow against Rangers in the same competition of 2009/10 - again in the group phase.
For the English finalists, Eriksson oversaw their defeat at the hands of Benfica (2-1) in the quarter finals of the Europa League 2009/10 and when Basel beat them 1-0 in the group stage of last year's Champions League.
Adding to his club experience, the man who's reportedly a multi-millionaire has also taken control of games in Euro 2012, World Cup 2014 and in the Club World Championships of 2015.
Supporting cast
Eriksson, 42 years old and an international referee since 2002, will be assisted by Mathias Klasenius and Daniel Warnmark running the lines. The fourth official will be Norweigen Svein Moen and the men on the goal-line, the Swedish pair of Stefan Johannesson and Markus Strombergsson. If anything happens to Jonas, Mehmet Culum is waiting in the wings to cover.