REAL MADRID
Real Madrid say James Rodriguez "is not for sale"
Real Madrid will not be listening to any offers for James Rodriguez, who they consider to be one of the team's key figures for the future.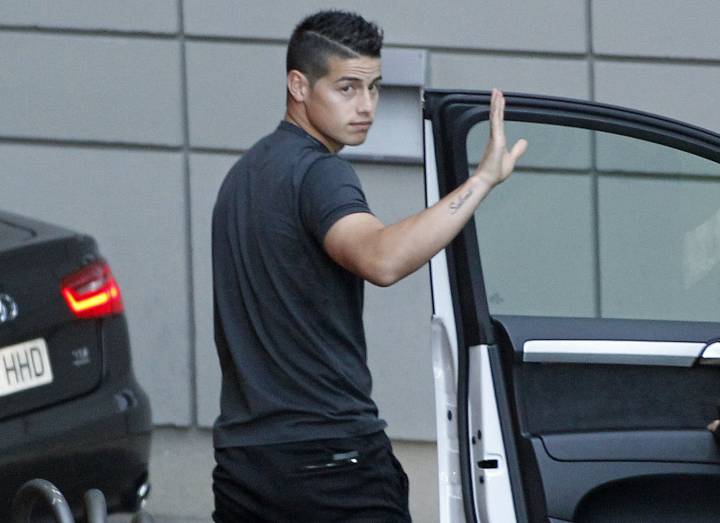 James Rodríguez is experiencing one of the darkest seasons of his career. After shining in a stunning first season at the Bernabéu - in which he scored 17 goals and set up another 18, the Colombian's confidence has plummeted to an all-time low. And neither under Rafa Benítez nor under Zidane has he been able to recapture the form his showed just 12 months ago. As a consequence, James' place in the pecking order has dropped a few notches. For that reason, and despite being under contract until 2020, James decided to call a meeting with club directors after the Champions League final on 28th May to discuss his future.
Florentino Pérez is confident that James can rekindle his form of old and has sent a message to the player's close circle: "James is not for sale".
Pérez, who paid 80 million euros for the Colombia international in 2014, isn't prepared to listen to any offer for the midfielder as he believes James is a key figure for the future. The stance comes just as Arsenal, Manchester United and Manchester City position themselves to table the same or similar figures to what Madrid laid out for sign James from Monaco two years ago.

Florentino Pérez isn't the only one who is betting that James will come good, Zidane is also in favour of the player continuing. The coach belives that if this summer, he is able to put in a good pre-season - something he was unable to do last year, James will be back at his old level if not better for the new campaign.