DEPORTIVO-REAL MADRID
Deportivo La Coruña pay tribute to Arsenio Iglesias
The 85 year old who has been linked with Deportivo for over four decades in various capacities was awarded with the title of "Deportivo Legend"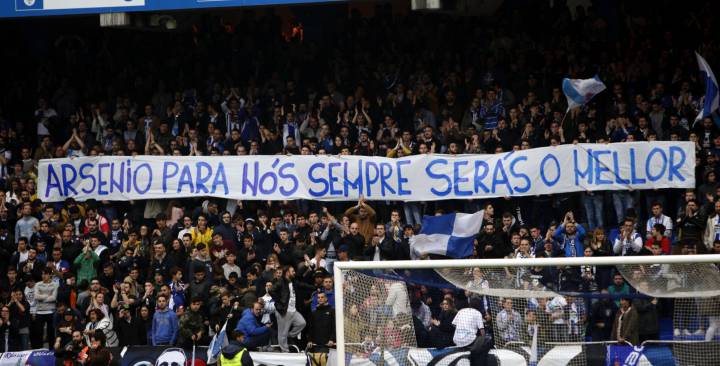 Arsenio Iglesias was awarded the title "'Leyenda Blanquiazul" (Blue and White legend) during the interval of this evening's game at Riazor.
The O Raposo de Arteixo ("The Fox of Arteixo") as he was affectionately known in Galicia has been linked with Depor for ,more than four decades as a player and later as first team coach.
Current Deportivo president Tino Fernández presented Iglesias with a special golden insignia pin badge (the highest honour at the club) as a tribute to the 85 year old.