REAL MADRID
Zidane has enjoyed the best start of any Real Madrid coach
No incoming coach in Real Madrid's history has gained as many points (53) in their first 20 games in charge - or more goals (63).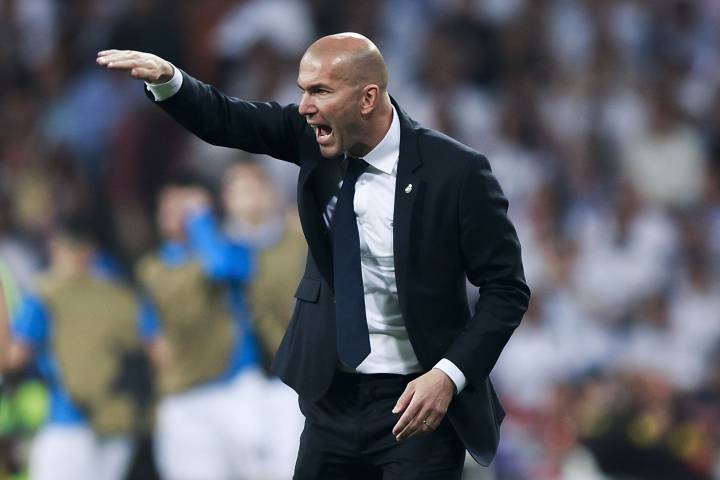 Zinedine Zidane has enjoyed the best start of any Real Madrid in the league: 17 wins from 20, two draws (against Málaga and Betis, both away from home) and just one defeat (to Atlético at the Bernabéu). In total, 53 points, 63 goals for and 16 against (goal average: +47), which is another record for Madrid coaches in their first 20 games in charge. Only Juande Ramos, who took over the team from Bernd Schuster in Week 15 of the 2008-09 season, has managed to record the same number of wins (17), but his team lost two games (against Barça and Valencia) and drew one (against Atlético) leaving him with a balance of 52 points and a goal average of +29, inferior to Zidane'd figures.
As for his 'his league' goes, in the virtual standings, Zidane gained a four-points advantage over Barça from his 20 games at the helm, and a six-point advantage over Atlético. Under Rafa Benítez, during his 18 games in charge, Madrid were left five points adrift of Barça and four behind Atlético.
Zidane has also had the best start of any of the coaches under Florentino Pérez's second spell at the club: Pellegrini, Mourinho and Ancelotti. Some of the most influential figures within the Madrid dressing room, such as Cristiano and Sergio Ramos, want Zidane to stay. But the club has given no indication about Zidane's future (he has two years to run on his contract). Zidane himself has evaded the issue, saying recently: "We haven't won anything yet", as though he is conscious that despite backing from the players, and having missed out on the league, perhaps his only guarantee of continuity will be if Madrid win the Champions League.