Isco predicts Real Madrid will beat Atlético 2-0 in the final
The Spain international appeared on 'El Hormiguero' to talk about next week's Champions League clash in Milan and his memories of Lisbon in 2014.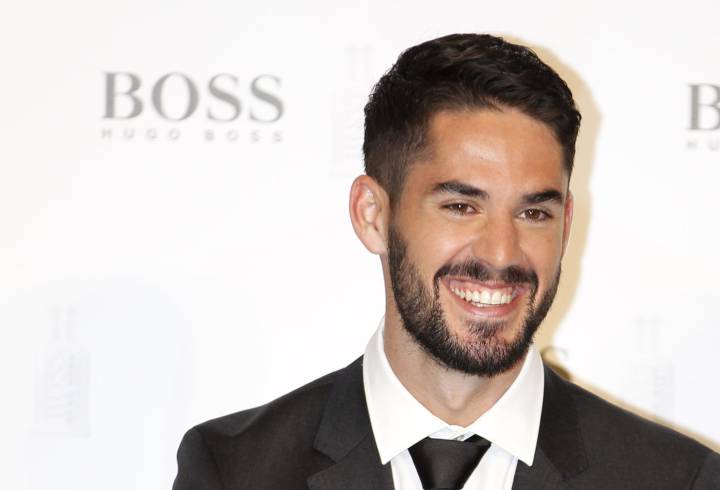 After coming through what has been a difficult year on a personal level, Isco seems to have rediscovered his smile. The Malaga native didn't feature regularly in either Rafa Benítez or Zinedine Zidane's starting line-ups, however, the Frenchman has begun to place more trust in him towards the tail end of the season. "It's been a difficult year. There have been ups and downs. We didn't get off to a good start, but there are times when tough decisions need to be made and we have improved as a result of making them. We come into this match having found our richest vein of form of the season", the 24 year old declared during a Hugo Boss event on Tuesday.
Isco is hoping to put a silver lining on what has been a largely disappointing campaign for him on an individual level. Despite not missing a single game due to injury, the Spain international has only played 2,579 minutes (56.18% of the playing time available), featuring in 42 matches overall. However, far from letting his head drop, Isco is drawing on his fond memories from 2014 to lift him. Two years ago in Lisbon he started on the bench, but came on in the 58th minute and played a pivotal role in Los Blancos' comeback from behind. So while it's unlikely he will make it into Zizou's first eleven in Milan, the petit playmaker is still buzzing ahead of the final: "We're going to give it our all for the fans. It'll be a tough battle, but we're coming into this match in fantastic form. Atlético are a tough opponent and we'll be trying to keep our mistakes to a minimum", he noted.
One of the awkward subjects the former Málaga man has had to deal with this season is the speculation that he might be leaving the Chamartín club in the summer. Isco is highly regarded outside of Spain, and the likes of Juventus, Arsenal and Man City have all been keeping tabs on him for some time now. Nonetheless, he is intent on remaining in the Spanish capital. "I'm very happy with what I've achieved, but I'm also still excited about what the future holds. There's no better place than Real Madrid to win titles. My objective is to work hard day-to-day because I'm an ambitious player and I still have plenty to prove".
Unsurprisingly, he was also full of platitudes for his manager. Zidane publically backed Isco when he was appointed first team manager, a gesture the number 23 very much appreciated. "What can you say about Zidane? I'm extremely proud to have someone like him train me. His arrival was a morale boost for us, as the results pay testament to".
The Andalusian was in playful mood later on Monday when he appeared on the popular Spanish television show El Hormiguero where he was strong armed into giving a prediction ahead of next week's Champions League final: "We'll win 2-0".
He also joked about the butterflies in his stomach the night before the Lisbon showdown with Atlético two years ago. "I couldn't get to sleep until 4 or 5 in the morning because of the nerves. I was worried it would affect my performance, but fortunately I was able to sneak in a long nap on the day of the game", he attested.