Real and Atlético Madrid concerns over pitch quality
With only 10 days until the Champions League final, there are worries that the pitch quality in the San Siro is not suitable for the showpiece event.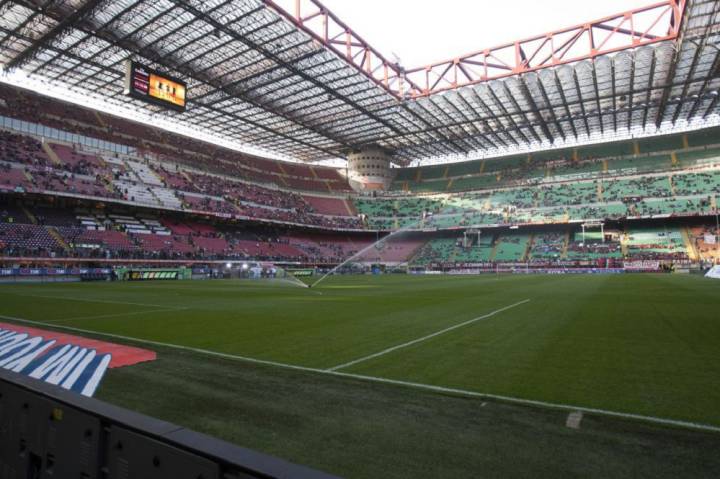 A senior UEFA executive on Wednesday raised concerns about the quality of the Champions League final pitch just 10 days ahead of Europe's biggest club match of the season.
Keith Dalton, senior match operations manager with UEFA, said organisers face 'a lot of challenges' in getting the surface ready at Milan's San Siro stadium for the game on May 28 between Spanish rivals Real and Atletico Madrid.
Challenges
'We are facing a lot of challenges to get this pitch up to the level it needs to be for the Champions League final,' Dalton said in a speech at the World Stadium Congress conference being held in Doha.
'The grounds keeper, with all due respect to him, is very junior and he is the only one with the technical expertise operating that stadium.
'The rest of the guys can just hold a fork.'
Afterwards, Dalton, whose speech outlined UEFA's requirements for Champions League matches and also European Championship games, added that he was sure the pitch would be ready but UEFA wanted it to be perfect for the final.
The Champions League final is the high point of the European club season, arguably the most high-profile annual football game in the world and is expected to draw in a crowd of some 300 million television viewers.
Previous concerns about a pitch prior to a Champions League final included worries surrounding the 2008 final in Moscow between English sides Manchester United and Chelsea, which was played on a new grass surface laid on top of an artificial playing area.
However, there were no repercussions after the final which United won on penalties.
The game later this month between the two Spanish clubs is the fourth Champions League or European Cup final to be held at the 80,000-capacity San Siro.
The last final to be played at the famous Italian venue was between Bayern Munich and Valencia, in 2001, which the German side won on penalties 5-4 after the sides played out a 1-1 draw.
Champions League 2016
The May 28 clash will be the second final between the two Madrid rivals.
They met previously in 2014 when Real Madrid won 4-1 after extra time to secure the club's record tenth title in the competition.
That was the first and -- so far -- only time two teams from the same city had contested a Champions League final. The game will be Real's 14th final and Atletico's third. Atletico are yet to win the trophy.
The Madrid sides finished second and third in this year's La Liga, with Real Madrid claiming the runners-up position behind Barcelona.