Sevilla guarantee a third straight all-Spanish European Super Cup
Sevilla will take on either Atlético or Real Madrid on 9 August in Norway following their win over Liverpool. The Andalusians have faced La Liga sides in the previous two editions.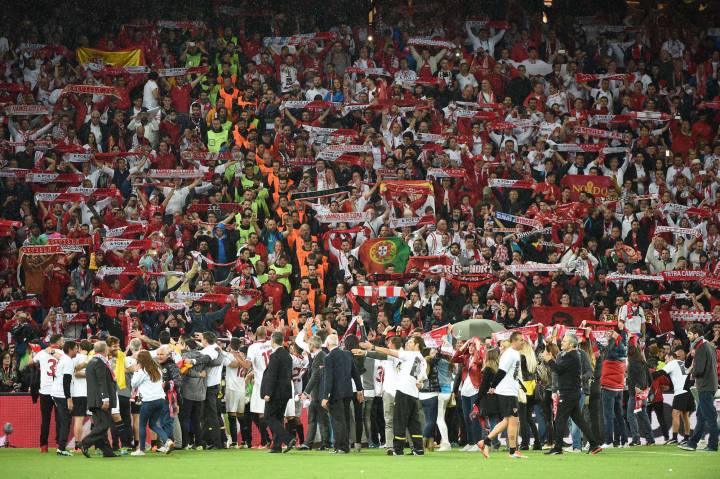 NUEVO NISSAN LEAF
VANAUTO
Sevilla's victory over Liverpool in the Europa League final ensures that all three of the continent's most prestigious club titles will be making their way to Spain this year. Unai Emery's men will face either Atlético Madrid or Real Madrid (who play each other in the Champions League showpiece event on 28 May) in the final of the European Super Cup, which will take place on 9 August in Trondheim, Norway.
This year's edition of the UEFA Super Cup marks the third consecutive showdown between Spanish sides. Real Madrid and Sevilla battled it out in Cardiff in 2014, while Barça overcame the Andalusians in Tbilisi in 2015.