REAL MADRID
Ronaldo: Keane up for linking up in LA - and can see ace going
The veteran Irish marksman has told TMZ Sports he believes a switch stateside would be "a natural progression" for the Real Madrid star.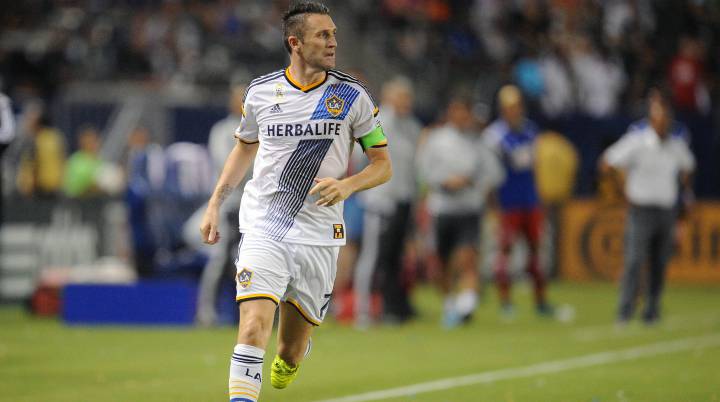 Los Angeles Galaxy striker Robbie Keane has confessed he'd love to line up alongside Real Madrid's Cristiano Ronaldo at the Major League Soccer franchise.
What's more, 35-year-old former Premier League favourite Keane - who has been at the Galaxy since 2011 - believes such a move is a possibility.
Speaking to TMZ Sports, the Republic of Ireland's record caps holder and goalscorer said: "I think it's probably a natural progression for him."
And Keane declared: "It would be great if we could play together."