Al-Khelaifi: "Ibrahimovic's replacement? We have Cavani"
The PSG president said that the club isn't looking for a star signing to cover for the loss of the big Swede, despite links to Gonzalo Higuaín.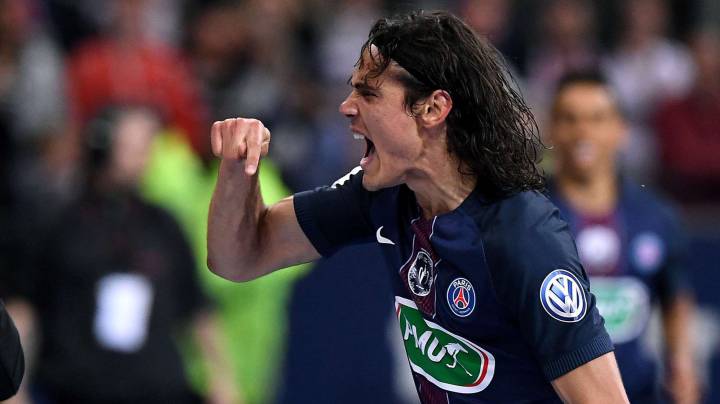 Paris Saint-Germain president Nasser Al-Khelaifi spoke after his club wrapped up another Ligue 1 about the search for a successor to outgoing star striker Zlatan Ibrahimovic. "We have a very strong striker in our squad: Edinson Cavani. Our objective is to keep on winning every competition we take part in."
Cavani also spoke about the succession in Paris when it became apparent that the Sweden striker was planning on seeking his fortune elsewhere: "Cavani is Cavani and Ibrahimovic is Ibrahimovic. I'm not anybody's heir, I've always been here to give the best of myself."
Le Parisien reported on Sunday that Gonzalo Higuaín is the primary target for the Ligue 1 giants this summer after the Argentinean broke the long-standing Serie A scoring record with 36 strikes for Napoli. Cavani, who moved to the Parc des Princes from Naples, has not shone quite as brilliantly as he did playing for the Azzurri, as he was forced to move out wide to accommodate Ibrahimovic. The Uruguay forward did not take well to life on the flank and had thought about moving to another team where he could play in his natural position. Atlético Madrid are one of the striker's suitors and last week Cavani's international teammate Diego Godín said he had tried to persuade his compatriot to move to the Spanish capital: "I've phoned Cavani several times to try and get him to come to Atleti and he likes the club and the way Atleti play because it similar to Uruguay's style. He'd love to come here." Juventus are also interested in securing Cavani's services.
Cavani scored 25 goals in 52 appearances for PSG this season, starting 39 games in all competitions. Ibrahimovic, whose destination is as yet unknown, pulled the most prolific season of his career out of the bag, banging in 50 goals in 51 games. In the league he hit 38 in 31 matches, five in the Champions League and seven in the French Cup.