CHAMPIONS LEAGUE
Marcello Lippi discusses the Madrid final, Zidane and Simeone
The World Cup winning manager sat down with AS to give his thoughts about Saturday's Champions League final: "Zizou is a one off, there's no one else like him".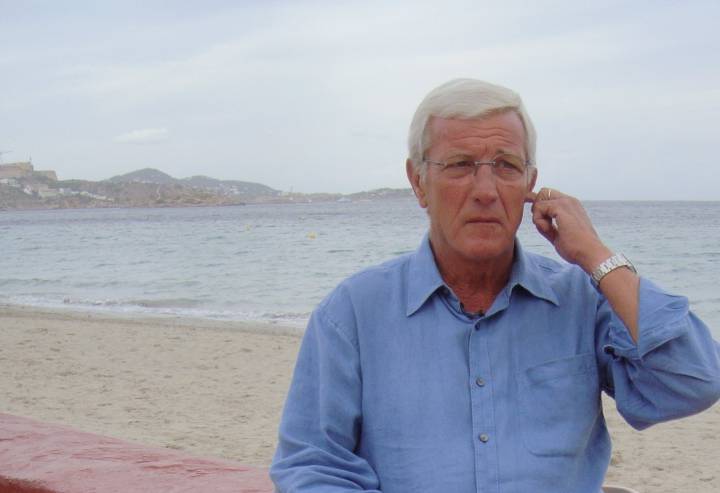 Marcello Lippi, one of the most decorated managers in world football, sat down with AS to discuss the state of Italian football and to give his thoughts on Saturday's Champions League final between Real Madrid and Atlético Madrid.
- You won the World Cup with the Italian national team ten years ago. However, since then the Gli Azzurri have suffered a significant drop off in terms of talent…
We need to focus on grassroots football. Take Spain as an example: big players emerge because of the amount of attention that is paid to youth development. In Italy we are still behind in this regard.
- Is the 'Spanish model' considered the gold standard in Italy?
Of course. The results speak for themselves: this season there were almost four Spanish teams in the two European finals. Sevilla won the Europa League and either Atlético or Real Madrid will take the Champions League. And all that despite the national team not firing on all cylinders.
- On the topic of finals, how do you see the Milan showpiece going?
Real Madrid and Atlético have both had fantastic seasons and deserve to be there to fight for the trophy. I have no doubt about that. While many people may not consider them to be exponents of spectacular football, I consider both of them effective teams.
- Of the two, whose playing style do you prefer?
You can win playing like Barcelona, but you can also win playing like Atleti or Los Blancos. There's not one right way, everyone has to find the system that suits them best. That's how it's always been.
- You coached Zidane for three seasons at Juventus. How do you rate as a manager now?
Honestly, he's been excellent. Zizou is a one off, there's no one else like him. He can do whatever he wants, he'll always be exceptional. He's perfect, on and off the pitch.
- Simeone is the more experienced of the two managers coming into this final. What's your take on 'Cholismo'?
It's a playing style with its own charm and it's effective. Simeone is capable of getting his message across clearly. He was like that as player and has carried that trait through to management.
- So you like how Atleti play? A lot of people criticise Simeone's tactics, going as far as to call them anti-football…
[Atleti] are very solid defensively, that's for sure, but they're also capable of playing very good football and are very well organised. They're not a flash in the pan. And they're anything but anti-football.