REAL MADRID 1 - ATLÉTICO 1
Ronaldo says he told Zidane he'd score Champions League winner
Cristiano Ronaldo spoke after Real Mardrid beat Atlético to win the Champions League, lifting their 11th European Cup.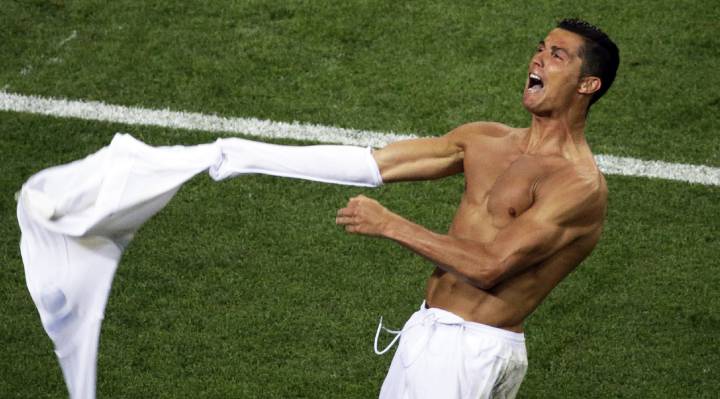 Cristiano Ronaldo, euphoric after winning the Champions League, having beaten Atlético Madrid on penalties, where Ronaldo scored the winning penalty, to give Real Madrid their 11th European Cup spoke to the press to say that the whole Real Madrid team had been incredible. He went on to explain that they'd given it their all and the whole day had been remarkable.
Ronaldo knew he'd score the winning goal
As to his own performance Cristiano Ronaldo said he knew he was going to score. "I knew I would and I did". He said he'd told Zidane before the match that he would score the winning goal. "I had a vision, I saw I'd score the winning goal. I asked Zizou to let me take the fifth penalty because I knew I was going to score the winning goal".
He explained that he was delighted, above to be able to share the Champions League win with all the madridistas.
Talking about his manager, Ronaldo said: "Zidane has done amazing work. He deserves it. He's humble and I'm so happy for him"
While Ronaldo had a quiet game overall, he was keen to point out that this is the seventh season he's scored more than 50 goals, becoming the first man to do so.
He also had words for his familiy: "I still haven't seen them, but obviously this is for them, for the players, for everyone. A huge thank you to the fans, this is for you. Síííííííííuuuuuu".