REAL MADRID
Benítez congratulates former club - but it's not Real Madrid
Ex-Real boss Rafa Benítez has published a letter on his official website lauding Extremadura UD after their promotion to Segunda División B.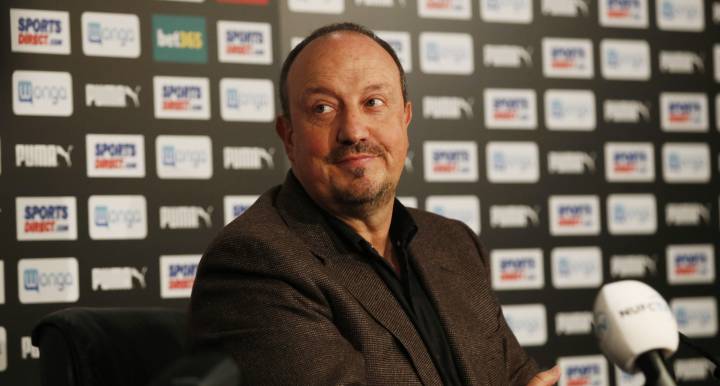 Rafa Benítez has moved to salute former club Extremadura UD after they were promoted to Spain's third tier at the weekend - with no such gesture of goodwill from the ex-Real Madrid boss for Los Blancos, who won the Champions League on Saturday.
Benítez, who last week committed his future to Newcastle United despite the Magpies' relegation from the Premier League, had a two-year stint in charge at Extremadura between 1997 and 1999.
And in a letter published on his official website, Benítez said: "I would like to send my sincerest congratulations to all the Extremadura UD family on securing promotion to Segunda División B today: the president, the board, the coaching, medical and support staff, [and] particularly to their head coach, Juan Marrero, and their wonderful fans."
However, there was no message for Real, whose penalty shoot-out victory over Atlético Madrid saw them claim an unprecedented 11th European crown.
Benítez was unceremoniously sacked by Madrid in January amid talk of a fractious relationship with key dressing-room figures, with Cristiano Ronaldo admitting that the squad enjoy 'greater empathy' with the 56-year-old's replacement, Zinedine Zidane.
And as Real celebrated their Champions League success, captain Sergio Ramos also hinted at the players' improved rapport with Benítez's successor, declaring: "After 'Zizou' arrived we experienced a big change".