Keylor Navas out of the Copa América following injury
The Costa Rican Football Federation, in talks with Real Madrid, have decided not to put the goalkeeper at risk after a recurrence of Achilles injury.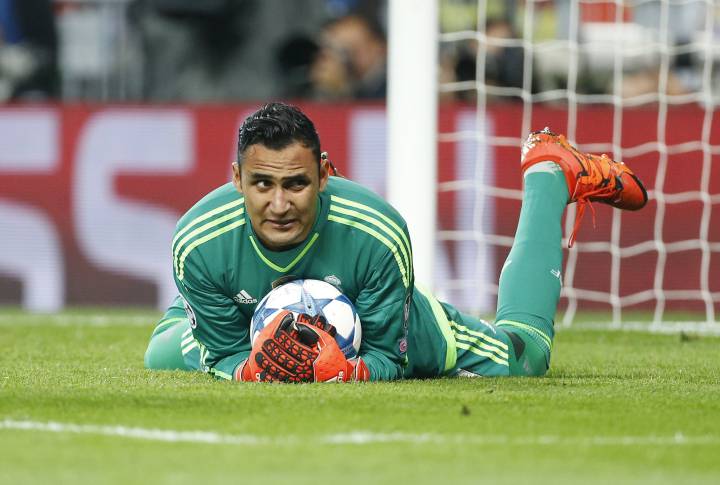 The Achilles tendon continues to play up to its billing of weakness for Keylor Navas. The Costa Rican goalkeeper will sit out the upcoming Copa América Centenario due to the injury at the back of his left foot, as confirmed by the Costa Rican Football Federation.
The Real Madrid stopper underwent an MRI scan in the Spanish capital following the Champions League final against Atlético Madrid and the diagnosis was as it has been over recent months: chronic Achilles tendinopathy. The club's medical team sent the information to the player's international counterparts and the consensus was that treatment should start as soon as possible to avoid further complications meaning he would not take part in the competition. They also agreed that he will be treated by the Real Madrid experts.
The background to this injury for Navas dates back to the 2014 World Cup. During the tournament two years ago Keylor started to feel pain in his Achilles tendon when he put increased pressure on his foot and this has been a constant issue when too much exersion has been applied. Keylor suffered from this injury a few weeks prior to the end of the season which forced him out of the starting eleven against Valencia in the league.
Disappointment
This comes as disappointing news for Costa Rica who now head into the tournament without one of their key players. The Copa América kicks off this Friday. The current Central American champions will take Deportivo Saprissa goalkeeper, Danny Carvajal, as the replacement.
Despite the pain, the goalkeeper has tried everything to play his part in the American tournament. The Costa Rican manager, Óscar Ramírez, stated, "Now I know about the injury problem that started in Brazil 2014. He spoke to me about the possibility of coming, which was very exciting for all concerned, but even with all the efforts this will not be possible."