Let Rashford play, says England captain Wayne Rooney
Manchester United starlet Marcus Rashford will only deliver for England at Euro 2016 if left to his own devices on the pitch, Wayne Rooney has warned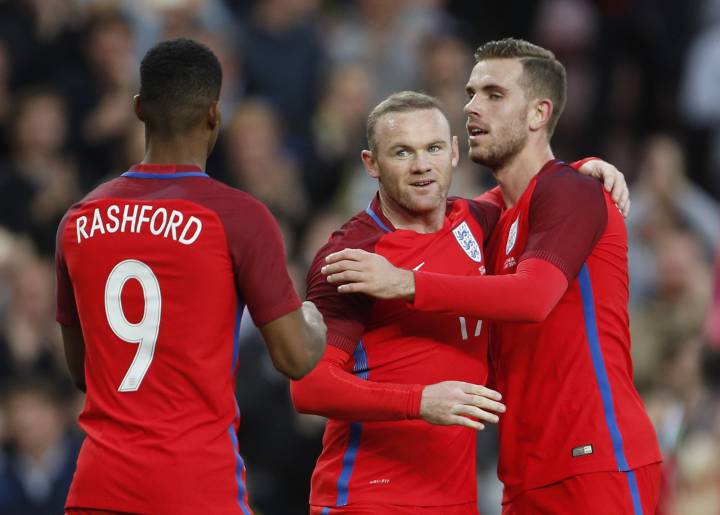 Manchester United starlet Marcus Rashford will only deliver for England if left to his own devices on the pitch, his club and international captain Wayne Rooney warned on Wednesday.
Euros inclusion
Rashford, 18, was the headline inclusion in the 23-man squad for Euro 2016 announced by manager Roy Hodgson on Tuesday. Rooney was only 18 when he exploded onto the international scene with England at Euro 2004, but he said that he would not be muddling Rashford's mind with unnecessary advice.
"Personally it was a good tournament for myself, but with Marcus in this tournament, for me he doesn't need much advice," Rooney told a press conference at the England team hotel in Watford, north of London.
"Let him play. As a young lad, that's how you see the best of him. Sure, in the future you can work on more advice, more instructions, but with some players you just let them play and he fits that category."
Eight in 18 appearances
Rashford was named in England's Euro squad just 96 days after his United debut in February, having scored eight goals in his first 18 appearances for the club. He took less than three minutes to find the net on his England debut in last Friday's 2-1 win over Australia and Rooney branded his emergence "incredible".
"He's certainly showed what he can do in his first game for England, getting his first goal in the first couple of minutes," said the England skipper. "I think what's pleasing about him is his attitude. It's first-class and that's shown around the hotel and on the training pitch and he deserves it. He could be a real positive for us."
England v Portugal friendly
Rooney's words were echoed by manager Roy Hodgson, who jettisoned midfielder Danny Drinkwater and winger Andros Townsend from his provisional squad in order to make room for Rashford. "Rashford's had that fantastic end to the season and he's a very, very interesting player," said Hodgson, whose side face Portugal at Wembley on Thursday in their final warm-up game ahead of the Euro.