ATLÉTICO MADRID
PSG announce a "new era" and have spoken to Simeone
It's been reported that the that owner of the Parisienne club Al-Khelaïfi has claimed that current coach Blanc will not continue as he fails to motivatePSG vs Troyes live online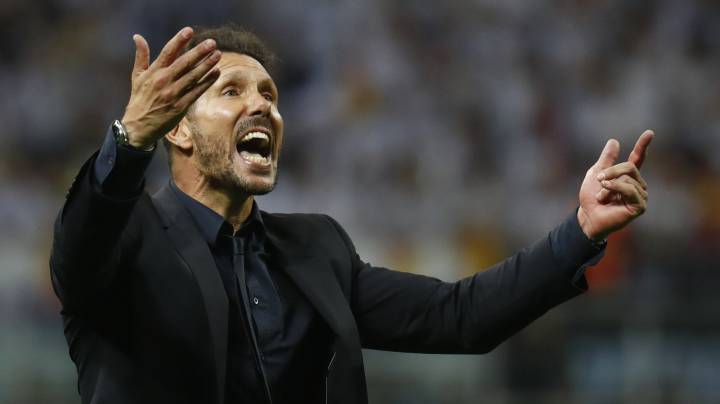 Times are changing at Paris Saint Germain with everything pointing to a change of coach being the starting point at the Ligue 1 club. Chairman and CEO, Nasser Al-Khelaïfi revealed these initiatives in a recent interview with Le Parisien and everything indicates that current French coach Blanc will no longer continue with at the club.
His comments have now added relevance given the news emerging from portal, Yahoo Sports who report that contact has been established between PSG and Cholo Simeone in an attempt to lure the Argentine coach to the French capital. The portal cite a Qatari source close to Al-Khelaifi who himself is in contact with the the Atleti coach in trying to secure his services.
Nasser Al-Khelaïfi claimed in Le Parisien: "I've supported Blanc for three years but it's now time to construct a team that can compete in Europe. I've had time to reflect on what has happened and it is time to make changes and they need to happen before the new season. After my five years with PSG it's time to start a new chapter. I'm not talking about any individuals directly but a new era is about to start as you'll see".
Respect for Atleti
Al-Khelaïfi has yet to go into detail about these changes but has stated that he wants a team with drive and hunger. Before Saturday's UCL final he admitted his admiration for Atletco Madrid stating: "I have huge respect for Atlético, for the club, the team and the fans. They are always hugely motivated and deserve to be in the final. It's no coincidence that they are in their second final in three years".