REAL MADRID
Cristiano Ronaldo to sign new Real Madrid contract after Euro 2016
The Portuguese striker will extend his current deal to 2020 or 2021, with the contract ready to be signed upon his return from Euro 2016.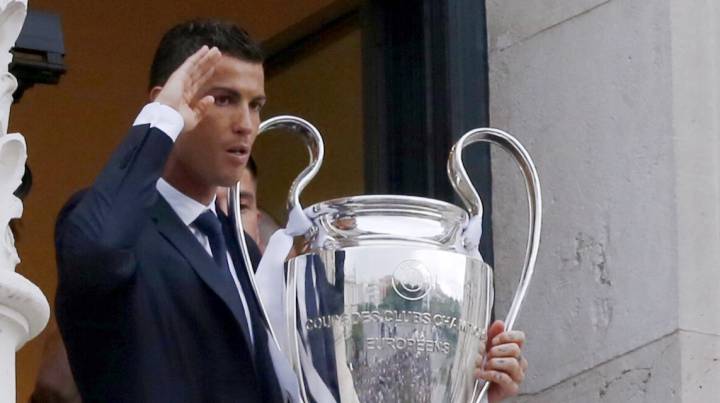 Cristiano Ronaldo Ballon d'Or 2016
Negotiations over Cristiano Ronaldo's new contract have intensified since Real Madrid's Champions league final victory two weeks ago, and a deal is practically now sealed AS can reveal.
Extenstion until 2020 or 2021
The only area left to agree upon is the duration of the contract. Cristiano's current deal ends on 30 June 2018 but he is expected to extend until 2020 or 2021, with an added automatic renovation clause built in for certain objectives.
This final matter will be ironed out in the comings days and the contract will be ready for Ronaldo to sign after the Portuguese star returns from Euro 2016.
Ronaldo: "I want to retire at Real in my 40s"
Ronaldo has been recharging his batteries in Ibiza this week prior to joing up with his national squad this weekend. Whilst on holiday the 31-year old told AS that, "I want to retire at Real Madrid when I'm in my 40s. I'm really happy here and I'm going to keep working hard to be able to achieve that."
Los Blancos and the striker's agent, Jorge Mendes, have been locked in discussions over the Cristiano's renovation for the past three months. However, confident in the fact the deal was practically done, during Real's Undecima celebrations at the Bernabeu Ronaldo gave fans the biggest hint yet that he would continue wearing the famous white of Real Madrid for the forseeable future. "This shirt suits me so f***ing well," he announced to thousands of adoring fans over the microphone.