'Racist' daubed on France coach Didier Deschamps' house
France football team coach Didier Deschamps has his property in Brittany defaced as race row surrounding Real Madrid striker Karim Benzema continues.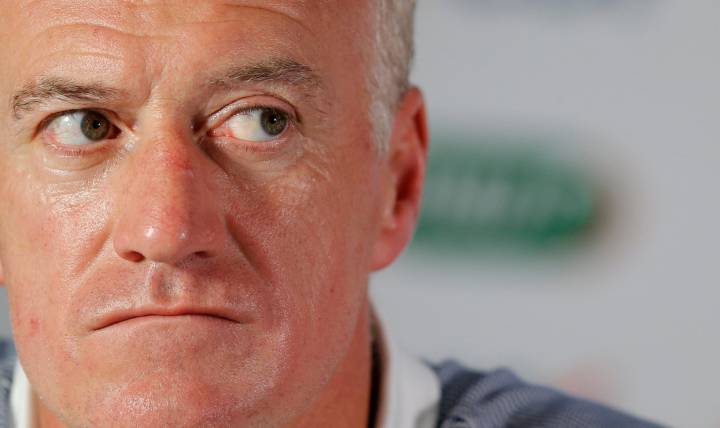 The word "racist" was daubed on the wall of a house owned by Didier Deschamps days after the France manager was accused by Karim Benzema of bowing to "pressure from a racist part of France".
The Real Madrid striker made the accusation after being left out of Deschamps' squad for the European championships starting in France next Friday.
Police confirmed to AFP on Saturday that the Deschamps' property in the Brittany town of Concarneau had been tagged with the word "racist". It was quickly wiped off again.
Deschamps' lawyer Carlo Alberto Brusa later announced his client was suing for "trespassing and damage to private property".
Sex tape controversy
Benzema was excluded from France's squad after being charged with complicity in an attempt to blackmail France team-mate Mathieu Valbuena over a sextape.
The 28-year-old was widely condemned for suggesting it was his Algerian roots rather than the Valbuena scandal that had triggered his omission.
Valls "shocked" at outburst
France Prime Minister Manuel Valls was among those to take the Real Madrid star to task, saying he was "shocked" by the outburst.
On Thursday Marion Maréchal-Le Pen, a French Front national MP and granddaughter of the far right party's founder Jean-Marie Le Pen, used social media to attack Benzema. "Algeria is my country. France is just where I play sport," she wrote, apparently referring to comments made by Benzema in the past. "If he's not happy here let him go and play for his country!" Le Pen added.