WOMEN'S' FOOTBALL
Athletic Club secure fifth league title
Atlético Madrid women's team ultimately played a key role in the title race after they beat Barcelona 0-1. Athletic have a 4 point gap with one game to go.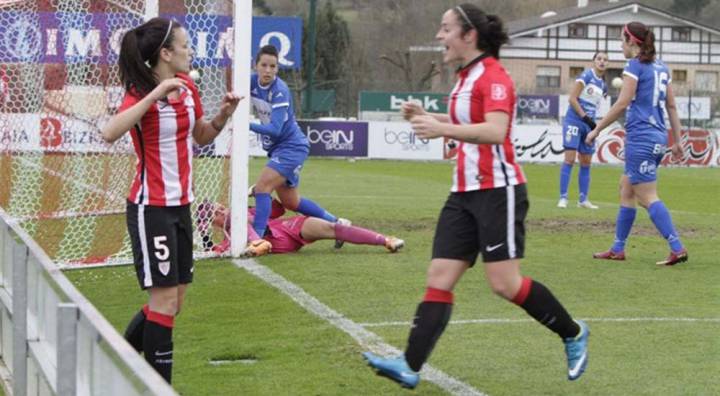 Athletic Club Bilbao women's team won the Spanish league title today and claimed their fifth title in the process. They now lead the all time champions podium with five titles and leap-frog both Barcelona and Levante who have four respectively
The girls from the Basque country have finally broken the deadlock that Catalan side had imposed on the league securing the past four consecutive leagues. Both Athletic and Barça will represent Spain during next season's Champions League.
Athletic won away from home earlier on Sunday morning, beating Oviedo Moderno 0-3 and just needed a slip up from the Catalan side. A solitary goal from Atleti's Esther González in the 36th minute was enough to secure maximum points for the Madrid based side and handed the title to the Basque team.
This is the fifth league title for Athletic with the previous titles coming in 2003, 2004, 2005 and 2007.