UEFA | EURO 2016
UEFA give Russia "suspended" ban from Euro 2016
The Russian national football team has been handed a suspended disqualification from Euro 2016 and a 150,000 euro ($168,300.00) fine.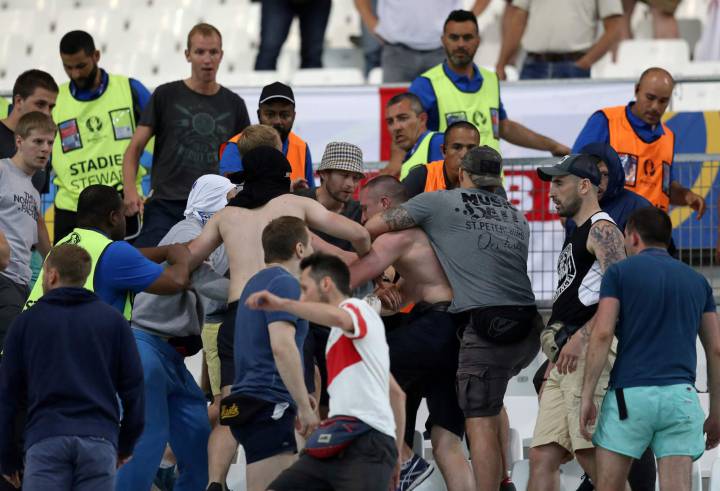 UEFA on Tuesday ordered the "suspended disqualification" of Russia from the European Championship declaring they will be ordered out if there is more crowd trouble in a stadium at the tournament.
Fine
The Russian Federation were also fined 150,000 euro ($168,300.00) fine after their fans were involved in violent clashes in Marseille, the governing body UEFA said on Tuesday.
"Charges relating to crowd disturbances, use of fireworks and racist behaviour had been brought against the RFU (Russian Football Union)," UEFA said in a statement.
It said the ethics committee had decided to impose a fine of 150,000 euros and a suspended disqualification of the Russian national team until the end of the tournament.
"Such suspension will be lifted if incidents of a similar nature (crowd disturbances) happen inside the stadium at any of the remaining matches of the Russian team during the tournament."