France coach Deschamps may drop Griezmann and Pogba
According to L'Equipe, Didier Deschamps is mulling the option of dropping the pair in favour of Anthony Martial and Kingsley ComanBulgaria vs France live online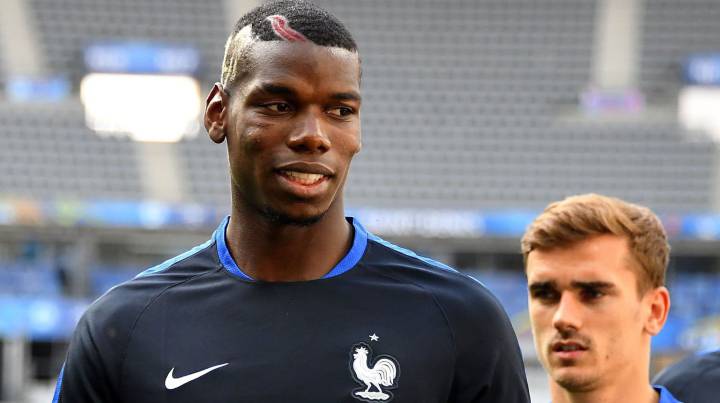 France coach Didier Deschamps is considering leaving two of his star players, Antoine Griezmann and Paul Pogba, on the bench against Albania.
According to L'Equipe, Deschamps saw enough in France's opening group match against Romania, a 2-1 win, to decide that Anthony Martial and Kingsley Coman deserve a place in the starting line-up ahead of the Atlético and Juve stars. The number of games played by Griezmann and Pogba throughout the domestic season, Albania's perceived role as a complete underdog in the match and under-par performances from the two players have all conditioned Deschamps' thinking.
Griezmann did not play particularly well against Romania and was taken off in the second half shortly after France conceded. The French press poured criticism on the striker, who had been built up a decisive player for Les Bleus before the tournament. Pogba, meanwhile, showed a few flashes of his ability but was well below what has become habitually expected of him. The Juve midfielder was also substituted by Deschamps with France chasing victory.