German football
St Pauli use masked man to replace manager for handshake
When the manager for German second tier club St Pauli couldn't attend the unveiling of their new star striker, officials found a replacement wearing a mask of the manager.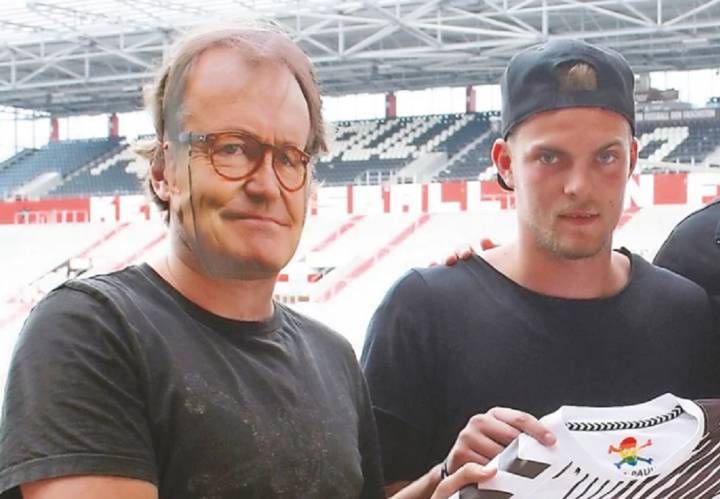 Missing in action
St Pauli are a German football club who play in the second tier. Their manager, Ewald Lienen, was the man usually tasked to unveil new signings but on a recent occasion he was unable to be there. Did the club delay their big news? Not a chance. They just used another man and gave him a Ewald Lienen mask to put on.
The deal in question was that of 22-year-old Borussia Dortmund striker Marvin Ducksch, and when Lienen missed the press conference officials at the club came up with this creative, if not completely full-proof, idea. Later, after being called out for the attempt, they admitted what they'd done and confirmed that a body double had been used - even giving a close up of the mask on the stand-in's head.
The real Lienen
A statement about the player from Lienen himself was released by the club: "With Marvin we get an attacker who has good technique and a very good end product." Ducksch added: "I am looking forward to the challenge at St Pauli." By challenge we are hoping he means on the field and not dealing with the antics of it.